Victoria: The Grampians Peaks Trail
4 days / Guided walking
Melbourne to Melbourne
Victoria: The Grampians Peaks Trail
A world class walk, focusing on gourmet meals and fresh local produce. The Grampians Peaks Trail is a classic walking destination that showcases the dramatic peaks and panoramic vistas of this ancient and rugged landscape. Soaking up the local indigenous culture as we go, this national heritage area known as Gariwerd by local indigenous families, has been home to the Djab Wurrung and Jardwardjali people for 20,000 years. Here we will find the densest concentration of rock art paintings and the largest assemblage of Aboriginal art motifs in Victoria. Halls Gap is the gateway to our walk and home for the duration of our stay, where we enjoy delicious food, nature to table, prepared by our guide in the comfort of our accommodation.
DURATION/LENGTH
4 days/37 kms
START/END POINT
Melbourne to Melbourne
PRICE P/P TWIN SHARE
From AUD 2,150
Make Enquiry
SAVE/PRINT ITINERARY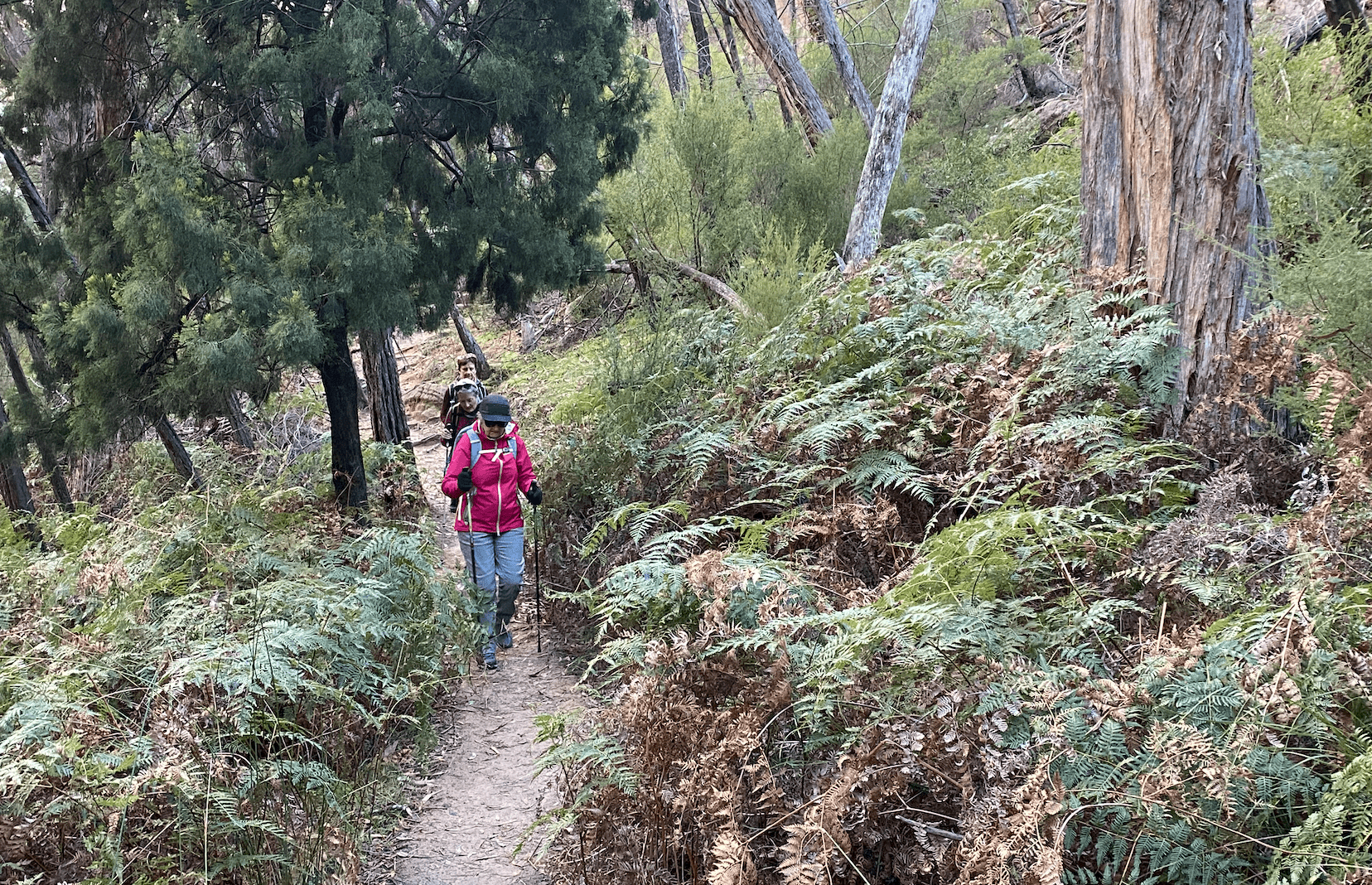 Wandering the World's Grampians Peaks Trail is more than a walk. We combine discovering this beautiful region on foot, with an exploration into Australia's native bush foods. Our experienced local guide is a qualified chef who will introduce you to some truly local flavours while catering for you in the evenings. Experience the unique flavours and varieties of Australian bush foods both at dinner time, and also while you journey on foot through the area, benefiting from the years of experience and knowledge of our local guide.
This is beautiful bush country, three hours drive from Melbourne to Halls Gap, in the heart of the Grampians National Park, a well-known nature reserve in Victoria, Australia.
The Grampians Peaks Trail is well known for its sandstone mountains, wildflowers and uniquely Australian wildlife including echidnas and wallabies whose sightings will punctuate your walk in a delightful way. Walking the Grampians Peaks Trail features many scenic highlights. Lookouts such as the Balconies, with views of the Victoria Range, and the highest peak in the Grampians, the Mt William Range. The panorama at the top of Boronia Peak is the perfect introduction to this uniquely preserved part of Victoria.
Rugged peaks, expansive views, a vibrant landscape await the intrepid traveller along Victoria's Grampians Peaks Trail. Be challenged and rewarded over four days of delightful walking.
Day 1 | Boronia Peak | 7 km / 3 hours
We make our way from Melbourne to the Grampians, stopping for morning tea before arriving around lunchtime into Halls Gap. After lunch it's time to strap on the boots. Beginning at the Brambuk Visitor Centre, we cross Fyan's Creek with an easy walk taking us to the base of the Mt William Range, where we begin a steady climb. We are well rewarded at the top, with Boronia Peak providing panoramic views over the Wonderland Range and surrounding peaks. Retracing our footsteps, we return to our accommodation by late afternoon.
Day 2 | Wonderland Trail | 11 km / 5 hours
After breakfast we prepare our packed lunch and begin to explore the Grampians starting from the heart of picturesque Halls Gap. The trail begins alongside Stony Creek and rises towards Wonderland. The imagery and unique formation of the rocks gives rise to features like the Elephant Hide and the Grand Canyon. We emerge out onto the rocky spine of the Pinnacle, one of today's visual spectacles. After our picnic lunch our walk continues on a more even footing out to Sundial Peak, the perfect spot to rest and soak up another stunning view. From here the days walk winds up at the Rosea Campground where we are transferred back to our accommodation.
Day 3 | Mt Rosea | 13 km / 6 hours
Starting the day with breakfast we return to the Grampians Peaks Trail, commencing where we finished the previous day to commence our ascent to the peak of Mt Rosea. While the climb is challenging the path is well-formed and shaded and you will enjoy the rhythm of the walk before topping out at the summit. It makes a superb spot for a picnic lunch. The trail from here winds down to where it finishes at Borough Huts. After a spectacular days walking, we head back to our place of stay for some well-earned respite. This evening we'll head off to the local hotel for dinner and our final night together. Dinner is not included in the price this evening.
Day 4 | Mt William | 6 km / 3 hours
A final breakfast sets us up for our last day of walking on the Grampians Peaks Trail and an ascent to the highest peak in the Grampians, Mt William. It is only a short moderate walk with superb views. You're able to take in the expansive views of the region and look right along the entire length of the Grampians as it stretches north and south. Our morning walk takes us back to Halls Gap before we begin our journey back to Melbourne, arrival time approx. 4.30pm.
Included
• Return transfers from Melbourne CBD
• 3 nights accommodation
• Professional guiding and support each day
• 3 picnic lunches, 3 breakfasts and 2 two-course dinners
• Trail mix, fresh fruit, pre-dinner nibbles
Optional Inclusions
• Single supplement for your own room
Not Included
• Travel to trip's starting point (Melbourne)
• Transfers not already outlined in detailed trip itinerary
TRIP GRADE
Moderate – This itinerary is carefully designed for easy to manage walking days.
INSURANCE & MEDICAL COVER
For our Wandering the World Australian walks, we strongly recommend suitable travel insurance to cover any loss which may be suffered due to your need to cancel your trip for any personal reason. We also strongly recommend checking you have adequate medical cover to support you in the unlikely event of an accident while travelling and walking.
BOOKING AND TRAVEL TERMS AND CONDITIONS
Wandering the World's full booking terms and conditions are available upon request and will also accompany your initial invoice for deposit.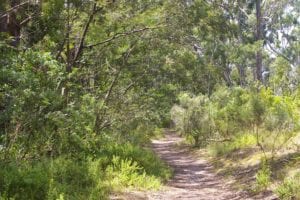 "The smell of the eucalyptus gums will always make me feel at home.  The Gramps, as I know it, has a real sense of the Australian bush, teamed with magical views where our carefully selected picnic spots showcase this spectacular region as far as the eye can see". – Glenyce, Founder of Wandering the World.
My fifth walking adventure with Wandering the World, in my happy place. This time in the stunning landscape of the Grampians and the privilege to share their brilliant walks with a great group. All perfectly provided for my Wandering the World.
Their walks are ideal for introspection if you so choose and for the fun & laughs with others. Stayed in a great place amongst wildlife and a delicious roaring fire… for those pyromaniacs amongst you.
I had the best fun, now just need to do it again!
Highly recommended but be careful it is addictive! So happy I have more booked.
Celia – The Grampians Peaks Trail