Portugal: Wine & Walking in the Douro Valley
9 days / Guided walking
Porto to Porto
Wine & Walking in the Douro Valley
We're combining two of our favourite things – walking and wine – in one of Europe's most beautiful regions, Portugal's spectacular Douro Valley. This guided holiday begins and ends in the charming city of Porto, the perfect place to be introduced to the Portuguese culture and will see you exploring the wineries and trails of the Douro Valley.
DURATION/LENGTH
9 days/50 kms
START/END POINT
Porto to Porto
PRICE P/P TWIN SHARE
From EURO 2,150 / AUD 3,465
Make Enquiry
SAVE/PRINT ITINERARY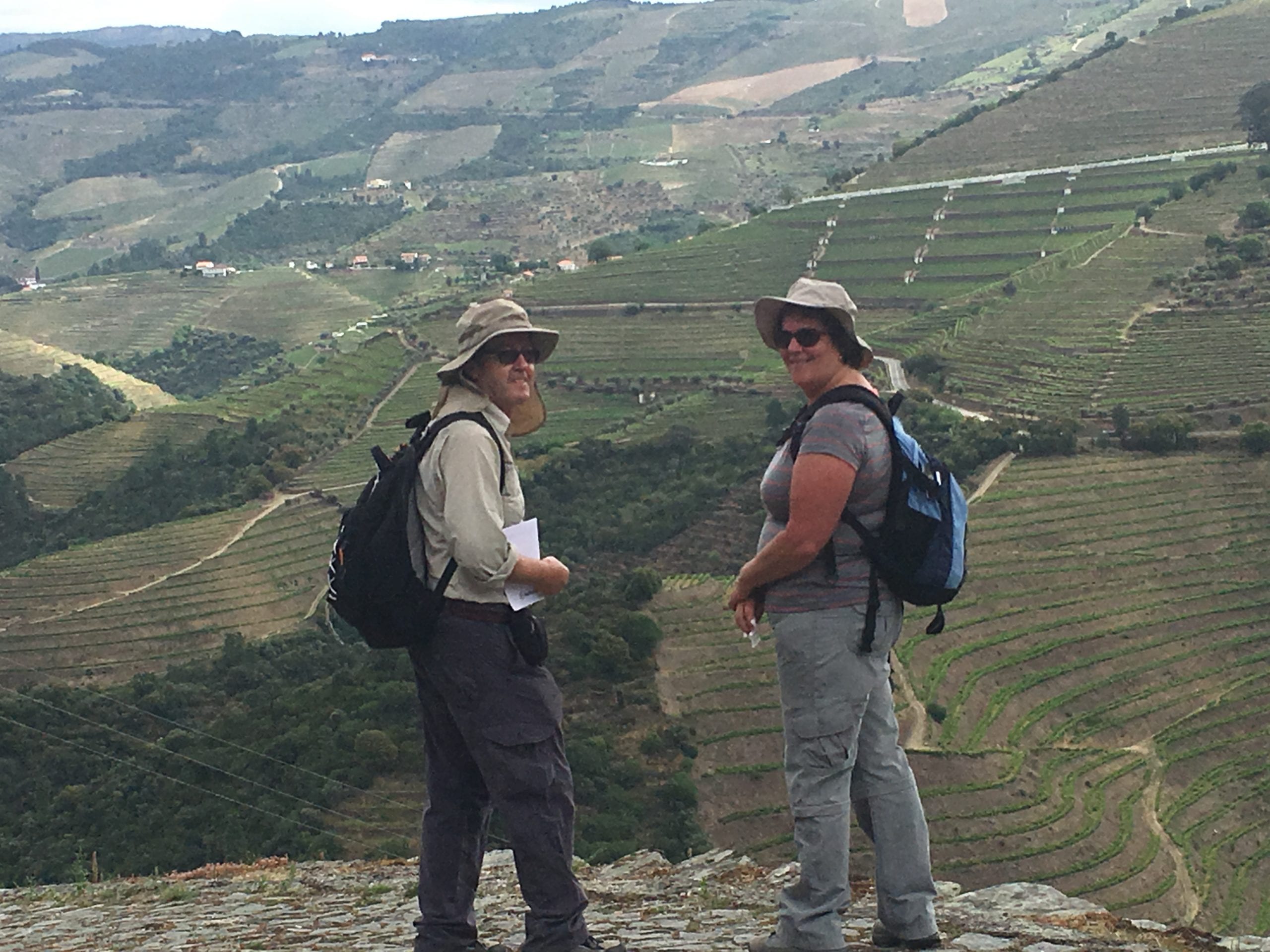 Portugal's Douro Valley has long been hailed as a wine-making wonderland. This is the home of port wine, and its dedication to the grape is matched only by its natural beauty. You'll begin your trip in Porto, a medieval Ribeira city full of history, before exploring the region's history, wineries and landscapes on foot for several days, tasting regional specialities and testing yourself in the hilly terrain. Finishing back in Porto, this holiday is a fantastic mix of walking and relaxation activities and perfect for those who understand that both people and wine have legs.
Day 1 | Arrive in Porto
Our walking holiday through the Douro Valley begins in Porto, officially known as Oporto, Portugal's second-largest city. Its World Heritage-listed old town is a joy to explore with its steep, winding streets playing host to all manner of bars, restaurants, markets and historical sights. The city is, of course, most famous for exporting port wine, and the Douro Valley is the only place that proper 'port' can be made. There are plenty of port houses lining the River Douro, where you can learn more about the city's premier drop and taste some yourself before we depart in the morning.
Day 2 | Porto – Pinhao
Our destination today is the quaint village of Pinhao, located just four hours from Porto on a bend of the River Douro, known as the River of Gold. The train trip travels through one of the most scenic valleys imaginable, with the beauty of the landscape sure to captivate you for the entirety of the journey. This is the heart of the port wine-making region, where hillside terraces dominate the skyline and the soil is just perfect for growing grapes. Aside from the stunning landscape, wineries are the main tourist attraction, though the town also has some interesting architecture and a lovely village charm about it.
Days 3 & 4 | Pinhao – Sabrosa | 17 km
Lace up your walking shoes for a lovely 17-kilometre walk through a landscape packed with picturesque vineyards. Grape cultivation has been a livelihood here for more than 2,000 years and it is still tradition to squash the grapes using hands and feet. In the evenings, we'll be treated to mouth-watering dinners featuring traditional, local ingredients, paired perfectly with a selection of fine wines. If there's a better way to spend two days, we're yet to discover it.
Day 5 | Sabrosa – Alijo | 13 km
Today we'll begin our walk through the vineyards down to the River Pinhao and the village of Favaios, where the bakeries still use their 19th-century wood ovens to bake fresh bread every morning. The bread here is an unheralded highlight of any trip to the Douro Valley. The area has some fantastic wineries too, some of which have claimed many international awards, so we'll likely pop our heads in for a sample every now and then as we pass. Our stay tonight is in Alijo, a town that has evidence of human occupation dating back to the 10th century BC. We'll spend the evening in a traditional, historical hotel known as a 'pousada', no doubt enjoying a hearty meal and some more of the region's phenomenal wine offerings.
Day 6 | Alijo – Vale de Mendiz | 14 km
Spend the day walking across farmlands with stunning views of the Douro Valley throughout, featuring charming hamlets perched on outcrops and vineyards dotting the hills. Our destination today is Vale de Mendiz, a charming place that feels remote but is actually quite close to Pinhao. Spend the evening relaxing, chatting to your fellow walkers and enjoying a local meal with wines to match. In this part of the world, the evenings are long and languid, so there's no need to rush yourself.
Day 7 | Vale de Mendiz – Pinhao | 9 km
Today we return to Pinhao via a different path, taking in the typical Douro Valley scenery of vineyards and the ancient mountains carved by the flowing rivers. It's a truly special place, and no wonder that it's been designated a World Heritage Site. After arriving in Pinhao, we can take an optional scenic boat trip down the River Douro in a traditional rabelo boat, or otherwise simply relax in the comfort of our quinta for the evening. The Douro has played such an important role throughout history that it was even personified and worshipped as the god 'Durius' during Roman times. As this is our last evening out of the city, it's a wonderful opportunity to make the most of the quiet rural atmosphere and the slower pace of life that defines the Alto Douro (the world's oldest formally demarcated wine region).
Day 8 | Pinhao – Porto
After breakfast, we'll depart the Douro Valley and return to Porto by train, once more enjoying the beautiful natural scenery of northern Portugal. There is plenty to see and do in Porto, including the magnificent Livraria Lello, which is considered one of the most beautiful bookshops in the world and said to be an inspiration for parts of the Harry Potter series. You may also wish to take a walk across one of the many impressive bridges, or snap some photos in the steeply stacked alleyways, or possibly track down a francesinha sandwich, a delightful local speciality that must be eaten to be believed. In the evening, celebrate your journey with your fellow walkers, toasting a glass of port – of course – to good health and more adventures.
Day 9 | Finish in Porto
Your spectacular journey through the Douro Valley wraps up after breakfast today. We hope you've had a truly incredible journey.
Visit www.wanderingtheworld.com.au for more information.
Inclusions
8  nights accommodation, all carefully selected to enhance your walking experience
Private en-suite facilities
Daily luggage transfers from hotel to hotel (1 x 20kg bag unless indicated otherwise)
Daily breakfast
Three-course dinners with local wine (dinners on 6 nights)
Information packs with route maps and instructions on how to locate hotels
Luggage identification tags
Emergency contact details and 24/7 local on-the-ground support
Pre-departure and ongoing support from Australian office
Optional Inclusions
Single supplement for your own room
Additional night's accommodation before or after trip (please advise at time of booking)
Not Included
Flights
Travel to trip's starting point
Transfers not already outlined in detailed trip itinerary
Lunches
Accommodation
We know from personal experience that a good night's rest can make or break a trip, which is why we carefully hand-select all our accommodation. We ensure that our knowledge and firsthand experience of the best places to stay is passed on to all our walkers.
Your accommodation in the Douro Valley is booked in advance, on a twin-share basis with private facilities, and chosen to make your walking experience as rewarding as possible. There are unique properties scattered throughout the valley and a myriad of wineries to choose from. Wherever you end up, you'll be well looked after, warm and comfortable and, most importantly, ready to tackle the next day's walk.
Single supplements are also available so you can enjoy your room with private en-suite. This supplement will apply if you are travelling alone.
Food & Dining
The local cuisine is a definite highlight of your walk. The Douro regions are famous for their culinary delights, and you'll end up exploring the destination using not only your feet, but also your taste buds.
Breakfast at your place of accommodation is usually continental style and may include cereals, yoghurt, bread, pastries, ham, tea, coffee and juices.
Lunch – at your own expense – will depend on where you are on your walk and what is available. It's often purchased at a local café or bar, with very few choices amongst the vines for snacks perhaps purchase a picnic for a perfect spot along the path.
Evening meals are a hearty, three-course affair. These usually consist of a salad or soup to start, followed by a choice of a meat or pasta dish, then finishing with a dessert.
We can accommodate most dietary requirements, so please let us know in advance.
THE WALKING
Although this trip is guided and you are part of a group, you are free to walk each day at your own pace and in your own time.
TRIP GRADE
Moderate – This itinerary is carefully designed for easy-to-manage walking days that generally average less than 20 km, or approximately 4–6 walking hours. The surfaces are fairly even with moderate ascents and descents. A reasonable level of fitness is recommended.
Given you only need carry a lightweight day pack, this trip is very manageable for those who are new to walking holidays. Whatever your previous experience, preparation and training make all our walks more enjoyable.
LUGGAGE TRANSFERS
Wandering the World arranges a daily luggage transfer to maximise your comfort and enjoyment, so all you need to carry is a day pack. Luggage allowance is one bag per person of no more than 20 kg. Your luggage must be left in the reception of your hotel before breakfast (8 am) each day.
Please note:
It is essential to attach the bag tag provided to ensure your luggage is delivered to your next accommodation.
Only one bag will be moved each day and additional charges will apply if your bag is heavier than 20 kg.
Should you require special arrangements for additional luggage transfers, these can be made ahead of time and must be paid as part of your final payment to Wandering the World.
GROUP SIZE
Wandering the World's guided groups have a maximum group size of 12 participants. This small group size means that we have the flexibility to stay in a wider range of accommodations, can dine together in the evenings, have the freedom to walk alone or together, and there are more opportunities to get to know your travelling companions.
TRANSFERS/TAXIS
If, for any reason, you wish to shorten your walking day, there are options along the way and in the villages to arrange a taxi.
On some itineraries, there are times when Wandering the World may arrange a transfer for you or can do so at your request. This might happen where small villages do not have accommodation with private facilities, for example, or when we want to take you to a special country property that we know you are going to love. In this case, Wandering the World will either arrange a transfer for you or suggest a taxi.
Transfers are common in parts. A simple procedure is outlined in your trip notes explaining the details of your private transfer, the designated meeting point and the agreed transfer time.
WEATHER
The weather and climate can vary from country to country, region to region and, of course, from day to day. Each season has its own benefits, with long, warm and sunny days in spring and early summer, while early spring and late autumn tend to enjoy cooler walking temperatures. Some sections may be too hot for walking mid-summer, while others are more likely to be wet at certain times. The experts at Wandering the World can discuss your preferences and guide you when you are planning your trip.
Once you've started your walk, the weather can play an important role in your overall enjoyment of the journey. Checking the forecast can be a great help when planning your days. If you do strike hotter weather, leaving early to avoid the warmest part of the day will make a huge difference.
24/7 SUPPORT & CARE
Your information pack will include details of local emergency contacts and international contacts. We have local, on-the-ground support to provide any assistance you may require and we'll also check-in with your hotel at the end of each day to ensure that you've arrived safely.
GETTING THERE / GETTING HOME
This itinerary begins and ends in Porto.
The closest airports to Porto are Porto and Lisbon. More information can be found on the Aena website.
The easiest connection between Porto airport and the city centre is by metro. The purple metro line (line E) has regular departures. See: metrodoporto.pt.
From your airport of choice there are bus, train and flight options as per the links below.
Train bookings are recommended.  Please note you can only book two months in advance of the date of travel.
Bus: ALSA
Train:
Bus/Train : Rome2Rio
Flights:
Also, check out: Skyscanner OR Spanish Airport Guide 
INSURANCE
Insurance is compulsory for everyone who travels with Wandering the World. The insurance policy must include cover against personal accident, medical expenses, emergency repatriation and personal liability. Wandering the World recommends insurance coverage for cancellation to be taken at the same time your deposit is paid, as no exception to the cancellation provisions can be made.
BOOKING AND TRAVEL TERMS AND CONDITIONS
Wandering the World's full booking terms and conditions are available upon request and will also accompany your initial invoice for deposit.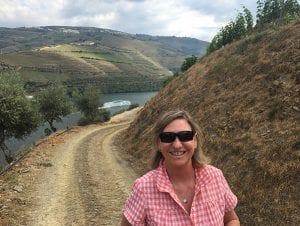 "I could see what all the excitement was about as my train pulled into Pinhao, after following the river of gold from Porto, to the green lush valley of the Douro.  Even the superbly artistic tiled train station was screaming welcome to Portugal and the true home of Port wine.  The beauty of the landscape complimented the complex tasty wines and the food wasn't far behind, one appetising dish after another.  I was definitely pleased we had a few hills to walk to keep the eating and drinking in check".  – Glenyce, Founder of Wandering the World.
I had such an amazing time on the Duoro Valley trip — the people were truly special, the sights spectacular, and it all felt so unspoiled/off-the-beaten track.  This trip was one of my absolute highlights of 2017 (and considering that I had 10 weeks of holiday this year, that's saying something!). 
Pam B, Douro, May, 2017