Walk and Indulge with me !
By Glenyce Johnson, Founder of Wandering the World
Treat yourself to a wonderful day on the Bellarine Peninsula. 
Date: Wednesday March 2, 2022 – 3 days to enjoy exceptional walking, fine dining and luxury accommodation.

Details:
Ferry (times may be subject to change)
9.30am Melbourne Docklands to Portarlington, Arriving at 10.40am
Return ferry – Portarlington to Melbourne Docklands departs at 3.45pm
Or make your own way to Portarlington Pier to join the group there.
An 80-minute ferry ride brings you to Portarlington, the historic coastal township located on the Bellarine Peninsula, 30km from the city of Geelong, in the state of Victoria.  As quiet and small as Portarlington is, it has a long history dating back to 1802. Apart from the likely wanderings of the escaped English convict, William Buckley, who lived among the Wathaurong people around the Bellarine Peninsula for 32 years after escaping into the bush in 1803, there was little European contact with the area until the arrival of the pioneer settler,  John Batman, and his Port Phillip Association expedition in 1835. Batman established a base camp at Indented Head, and proceeded to survey the interior of the peninsula. 
Today with the inclusion of the ferry direct from Melbourne and the growing interest in this region, including the prominent Grand Hotel situated proudly on the main drag, there has been an influx of tourism to see what all the fuss is about.
Day 1 – Wednesday March 2.
Morning ferry Docklands to Bellarine. Queenscliff to Drysdale 17 km walk including picnic lunch and dinner on the waterfront.
Day 2 – Thursday March 3.
Walk the coast from St Leonards to Portarlington – 13km Degustation lunch including wines at one of the best renown restaurants on the Bellarine.
Day 3 – Friday March 4.
Walking the surrounding area of Portarlington visit and stroll through the historical township – 8km followed by a winery lunch (own cost) before returning by ferry to Docklands.

Included:
Return Ferry
2 nights luxury accommodation
Degustation lunch with wine
Dinner with wine on night one
Wine tasting
1 picnic lunch
2 breakfasts
All transfers on the Bellarine

Price per person twin share $975 limited to a group size of 10.
To secure your place, contact Glenyce at glenycej@wanderingtheworld.com.au
or call my mobile +61 402 910 552.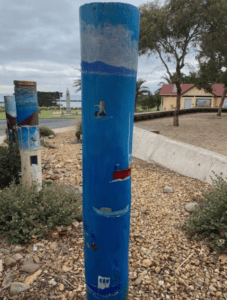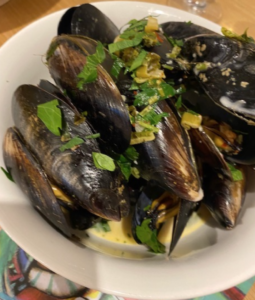 Start planning your next adventure on our new site
www.wanderingtheworld.com.au