Western Australia: The Bibbulmun Track
8 days / Guided walking
Walpole to Denmark
Western Australia: The Bibbulmun Track
The Bibbulmun Track is one of the world's great long-distance walk trails, stretching 1000km along the scenic south west coast of Western Australia.
Walking this section of the trail showcases the best mix of forest and coast along with some of the most challenging days on the track. Traverse along cliff tops offering up spectacular views of the mighty Southern Ocean and walk through towering forests and heathlands teaming with iconic Australian flora and fauna.
DURATION/LENGTH
8 days/125 kms
DATES
October 13, 2022 & October 9, 2023
START/END POINT
Walpole to Denmark
PRICE P/P TWIN SHARE
From AUD 2,855
Make Enquiry
SAVE/PRINT ITINERARY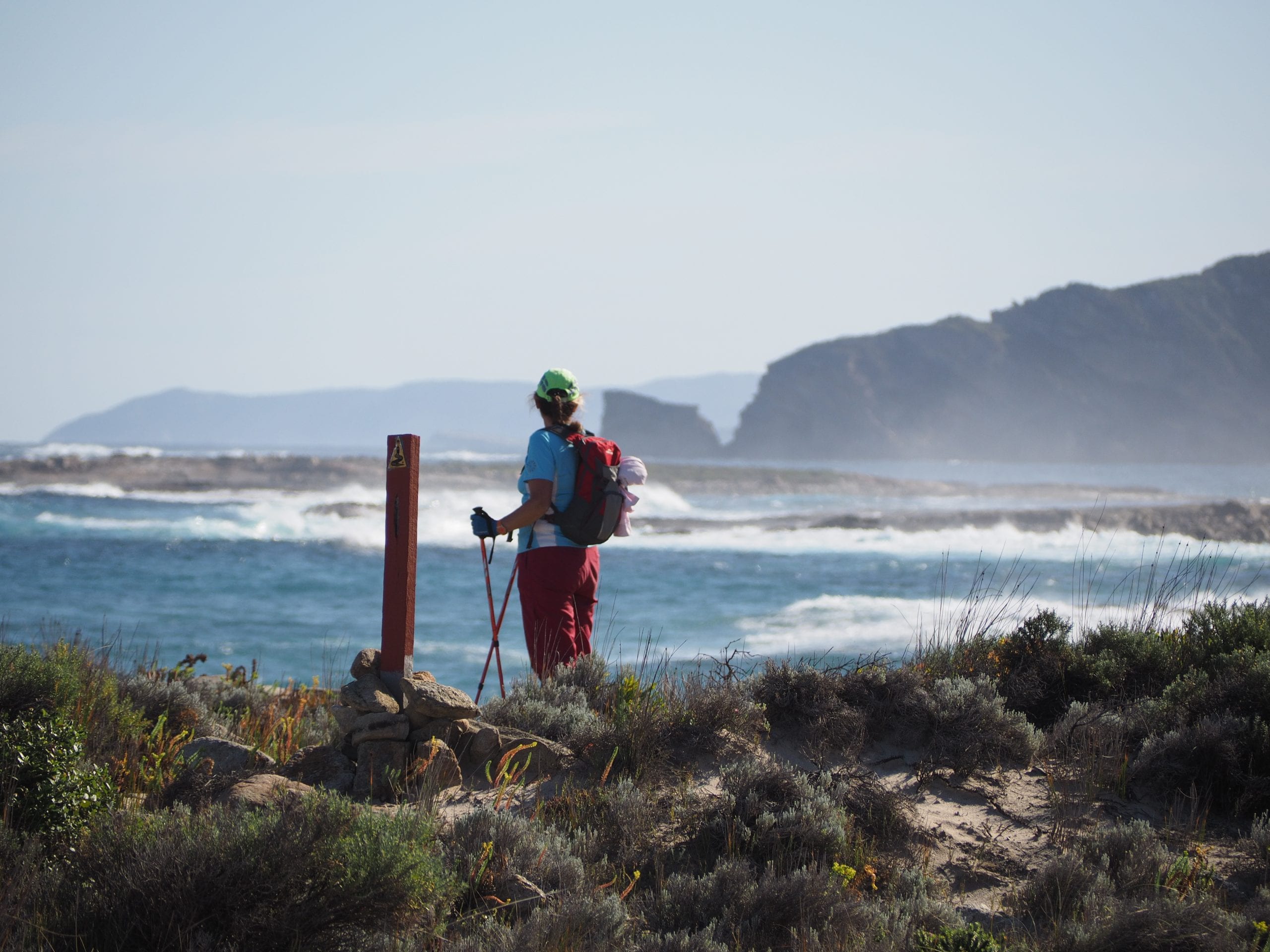 We'll collect you in Perth and make our way to a fabulous section of the Bibbulmun Track, noted for its scenery. This 125km stretch from Walpole to Denmark takes in majestic forests, deserted beaches, magnificent bays and spectacular coastal cliffs. We will visit the Valley of the Giants in Walpole and see the beautiful rock formations and tranquil waters of Greens Pool and Elephant Rocks near Denmark.
Averaging 20km per day, this walk is graded as challenging, mainly because of the hills and some beach sections on sand. Well worth the hardship for the rewards.
Returning to our chalet style accommodation in the charming town of Denmark each evening, where dinners and breakfasts are included. All lunches and snacks are provided with the exception of the last day on return to Perth, where you can purchase a takeaway lunch on route.
Day 1 | Drive Perth to Walpole and short walk | 5 km / 1-2 hours

We will collect you from Perth at 8.30am. We will stop for morning tea and lunch on the way to Walpole. Starting from the centre of town, we just have a short walk planned for the afternoon, as a good chance to stretch the legs after the long bus ride. We will then settle in Walpole for the next four nights our accommodation where you can enjoy a glass of wine.
Day 2 | South Coast Hwy to Box Hall | 18 km / 5 hours

A heart-starting ascent to start the day, up to Hilltop Lookout and the Giant Tingle Tree will rewards us with great views and amazing tingle trees, our constant companions for the rest of the day. The forest walk has a few ups and downs, but is mostly moderate.
Day 3 | Box Hall Rd to Ficifolia Rd | 19 km / 5 hours

We will spend the morning in the forest, before we start making our way out towards the coast. Watch as the environment changes as we head down the hill towards the beckoning ocean. We will fall short of the ocean today, leaving it for tomorrow.
Day 4 | Ficifolia Rd to Peaceful Bay | 20 km / 6 hours

A fabulous day! We will soon be getting glimpses of the ocean, and should arrive at Conspicuous Beach around morning tea time. From here, we will head up, and up, and up! towards the Rame head campsite.
For the rest of the day, we are mostly close to the coast, and we will finish at Peaceful Bay which is an excellent swimming beach if the weather is warm.
Day 5 | Peaceful Bay to Boat Harbour | 21 km / 6-7 hours

It's a long but interesting day today. Vegetated dunes and an enchanting peppermint woodland bring us to the Irwin Inlet – where we get in the (very stable) canoes provided and paddle across. After crossing the inlet we walk through the Showgrounds, comprising grassy (and hence firm!) rolling dunes.
A challenging walk, with spectacular inland and coastal views, brings us to Boat Harbour – a most fantastic bay that may tempt you into its tranquil waters.
Day 6 | Boat Harbour to William Bay | 20 km / 6 hours

A wonderful walk along cliff-tops this morning gives us amazing views along the coast.
After reaching Pt Hillier we descend to Parry's Beach, a good spot for lunch. Then it's an 8km walk along Mazzoletti Beach – but it's usually firm! That takes us to the delightful William Bay with Greens Pool and Elephant Rocks. Enjoy a swim or just soak your feet in what has to be one of the most scenic bays in Western Australia.
Day 7 | William Bay to outskirts of Denmark | 18 km / 5-6 hours

A strenuous but thrilling final day! First, we ascend Tower Hill and encounter some amazing granite boulders. Then it's more ups and down through orchid country to Lights Beach. After a break at Lights Beach we have the walk up Mt Hallowell, with beautiful boulder formations and spectacular views over the Denmark area and coast. Thereafter it's a slow descent to the inlet and an easy walk along it. This evening we'll celebrate your wonderful achievement together!
Day 8 | Return to Perth | 3 km / 1 hour

We will have just a short 1 hour walk this morning, to complete this wonderful walk. Grab a coffee and some take away lunch in Denmark (own expense) and we'll stop for lunch on the way home.
We plan to be back in Perth by about 4 pm. Or if you are walking on and joining the Albany to Denmark, there is a 3 day break, please let us know if we can assist with your stay in between.
Inclusions
• All transport: private coach transport to and from Perth, as well as transport to and from the track each day
• Professional guiding and support each day
• 7 nights comfortable accommodation
• 8 healthy breakfasts – cereal, fruit, yogurt, toast
• 8 morning teas, carried by your guide
• 7 lunches – some packed and some delivered picnics
• Pre-dinner nibbles each night
• 7 delicious two course dinners
Optional Inclusions
• Single supplement for your own room
Not Included
• Flights
• Transfers not already outlined in detailed trip itinerary
TRIP GRADE
Moderate – This itinerary is carefully designed for easy to manage walking days.
INSURANCE & MEDICAL COVER
For our Wandering the World Australian walks, we strongly recommend suitable travel insurance to cover any loss which may be suffered due to your need to cancel your trip for any personal reason. We also strongly recommend checking you have adequate medical cover to support you in the unlikely event of an accident while travelling and walking.
BOOKING AND TRAVEL TERMS AND CONDITIONS
Wandering the World's full booking terms and conditions are available upon request and will also accompany your initial invoice for deposit.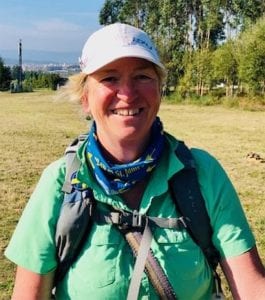 "This section of the Bibbulmun Track is one for tree lovers, some of the giant trunks are unimaginable! One of my favourite parts of the track is coming into Denmark, the charming town in timber country with a population of less than 3,000 and arguably the most beautiful beach in Australia! This gem of a walk also hosts a ray of wildflowers in spring and the colours and designs are stunningly beautiful. I found my camera rarely out of my hand!" – Glenyce, Founder of Wandering the World.