Ferry, Walk and Dine Experience on the Bellarine
1 day / Guided walking
Melbourne to Melbourne
Ferry, Walk and Dine Experience on the Bellarine
Treat yourself to a fabulous day on the Bellarine Peninsula.  Join our Wandering the World leaders to explore the coastal path, following the trail from Portarlington towards Indented Head, enjoying views of Melbourne across the bay, and the You Yangs.
DURATION/LENGTH
1 day/5km or 10 kms
START/END POINT
Melbourne to Melbourne
PRICE P/P TWIN SHARE
From AUD $130 includes return ferry or $100 without the ferry
Make Enquiry
SAVE/PRINT ITINERARY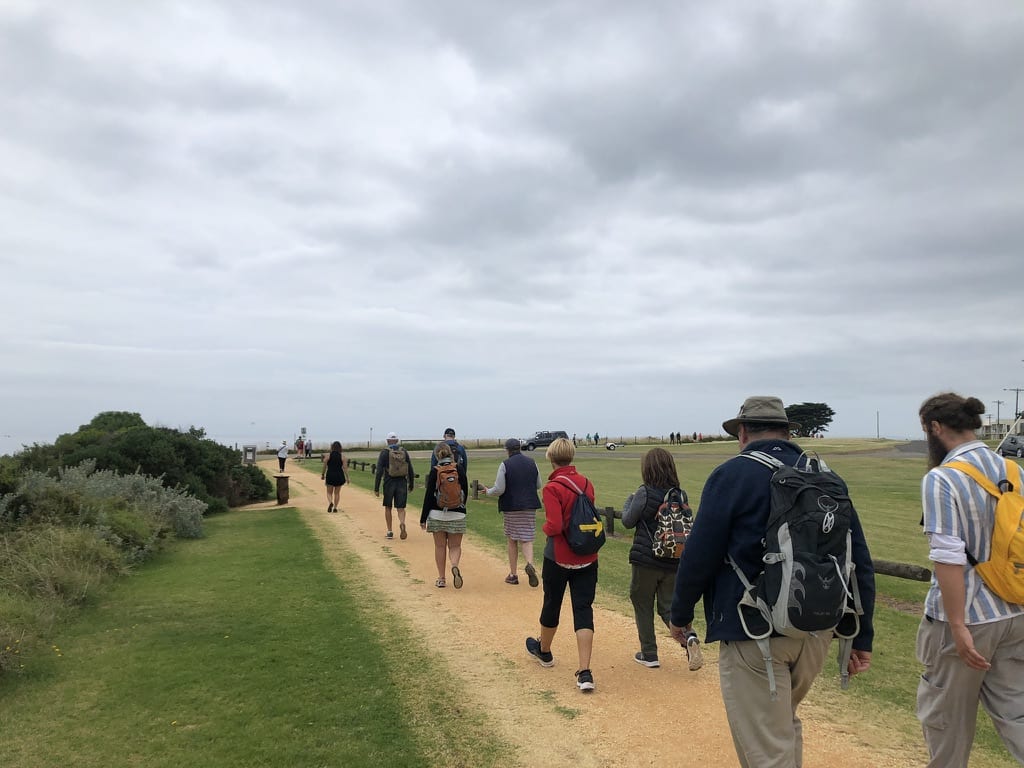 Portarlington, is a historic coastal township located on the Bellarine Peninsula, 30km from the city of Geelong, in the state of Victoria.
As quiet and small as Portarlington is, it has a long history dating back to 1802, apart from the likely wanderings of the escaped English convict,  William Buckley, who lived among the Wathaurong people around the Bellarine Peninsula for 32 years after escaping into the bush in 1803. The name "WATHAURONG" (wathawurrung or wadda wurrung) is a recognised tribe, consisting of 25 groups (clans). The boundaries of Wathaurong are from Geelong (Victoria), North to Werribee River, North West to Bacchus Marsh, South West to Cressy, South East to Colac, East to Lorne & North back to Geelong encompassing the Bellarine Peninsula.
There was little European contact with the area until the arrival of the pioneer settler,  John Batman, and his  Port Phillip Association  expedition in 1835. Batman established a base camp at Indented Head, and proceeded to  survey  the interior of the peninsula.
Until recently Portarlington was known as a holiday destination mainly for people living on the Geelong side of Melbourne and it became the quiet spot for retirees. However, today with the inclusion of the ferry direct from Melbourne and the growing interest in this region, including the prominent Grand Hotel situated proudly on the main drag, there has been an influx of tourism to see what all the fuss is about.
Portarlington is also the home of the mussel industry. Since 1982, Portarlington has been producing some of Australia's tastiest mussels. These tasty blue mussels are sweet in flavour, high in protein, low in fat. Purchase directly from the pier as you reboard your ferry back to Melbourne.
Day 1 | Melbourne Docklands  | 
Ferry Times are subject to change:  Boarding commences 20 minutes prior 
Weekdays – Wednesdays to Friday
Departs Melbourne Docklands 9.30 am to arrive Portarlington 10.40am – 80 minutes.
Return ferry departs Portarlington 3.45pm to arrive Docklands 4.55pm – 80 minutes
Saturday & Sunday
Departs Melbourne Docklands 10.40 am to arrive Portarlington 11.50am – 80 minutes.
Return ferry departs Portarlington 4.30pm to arrive Docklands 5.40pm – 80 minutes
Gift vouchers available
Inclusions
• Travel with Port Phillip Ferries – to and from Portarlington
• Optional travel: Or make your own way to Portarlington Pier to join the group at the end of the pier.
• Coastal Guided circular walk of either 5km or 10km (your choice)
• European style lunch
• A glass of wine with your meal
• Portarlington mussels available to purchase direct from the Portarlington pier
Not Included
• Travel to trip's starting point (Melbourne Docklands)
• Transfers not already outlined in detailed trip itinerary
THE WALKING
Although this trip is guided and you are part of a group, you are free to walk at your own pace, in your own time and either 5km or 10kms.
TRIP GRADE
Easy – This itinerary is carefully designed for easy to manage walking.
WHAT TO BRING:
Casual walking gear
Hat and sunscreen
Day bag and extra jacket for any unexpected cooler days
INSURANCE & MEDICAL COVER
For our Wandering the World Australian walks, we strongly recommend suitable travel insurance to cover any loss which may be suffered due to your need to cancel your trip for any personal reason. We also strongly recommend checking you have adequate medical cover to support you in the unlikely event of an accident while travelling and walking.
BOOKING AND TRAVEL TERMS AND CONDITIONS
Wandering the World's full booking terms and conditions are available upon request and will also accompany your initial invoice for deposit.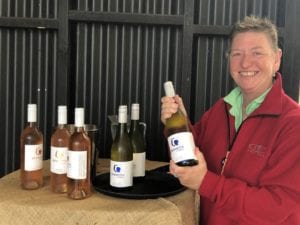 One of Victoria's best kept secrets is the Bellarine Peninsula, which offers everything from stunning coastal views perfect for flat manageable walking, impressive European food, and one of my favourite regions for some sensational wines. Not forgetting the ease of arriving and returning to Melbourne on the ferry (link) to enjoy a coffee on the way over to the historical township of Portarlington and a glass of local wine on the way back. It is such a buzz to enjoy our own backyard and all the pleasures on our doorstep – Glenyce, Founder of Wandering the World.
The tour certainly delivered on walking, food and accommodation. Ferry was fabulous, transportation excellent. Three full days of indulgence. Just wonderful with thanks to Glenyce and Dawn. 
Judy C – Bellarine 3 day Indulge