Tasmania: Bay of Fires
4 days / Guided walking
Launceston to Launceston
Tasmania: Bay of Fires
The Bay of Fires is a bay on the northeastern coast of Tasmania in Australia, extending from Binalong Bay to Eddystone Point. The bay was given its name in 1773 by Captain Tobias Furneaux in Adventure, who saw the fires of Aboriginal people on the beaches. The Bay of Fires is known all over the world for its extraordinary clear blue seas, brilliant white beaches and striking orange lichen-cloaked boulders.
DURATION/LENGTH
4 days/50 kms
START/END POINT
Launceston to Launceston
PRICE P/P TWIN SHARE
From AUD 2,385
Make Enquiry
SAVE/PRINT ITINERARY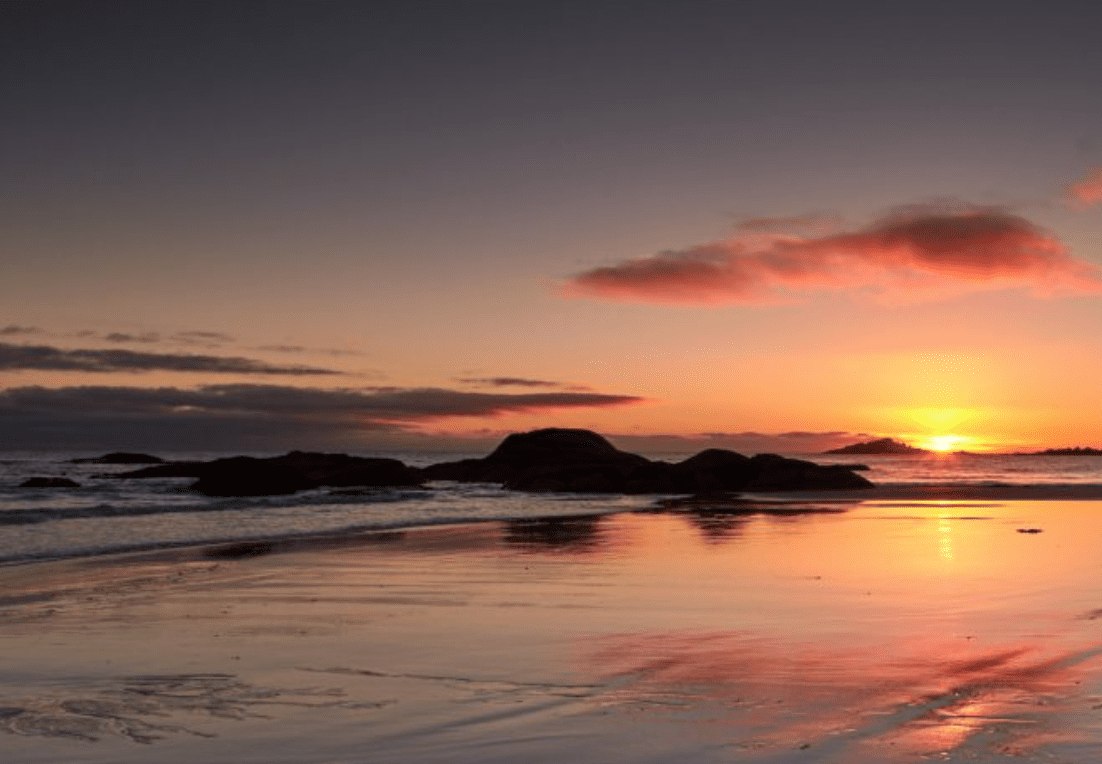 Explore on foot the Bay of Fires over four fantastic days of beach walking and sightseeing. Our trip starts and finishes in one of Australia's oldest cities Launceston, with its many historic buildings and a likeness to the town it was named after, Cornwell in the United Kingdom.
Our itinerary incorporates some of the state's most stunning coastal scenery, and is almost exclusively easy to manage beach walking, averaging 13km per day. Along the way we pass over the occasional granite headland, featuring shapely rock formations – whilst zig-zagging our way through native heath country on the lookout for local fauna. If it is nature beauty you are looking for, it is hard to go past this pocket of Tasmania.
We commence our trip with a visit to Mt William National Park, the historic lighthouse at Eddystone Point, Anson's Bay, and the sweeping Bay of Fires Conservation Area. This is an active, yet relaxing escape to a very peaceful part of the world.
Accommodation is in comfortable farm-house style lodging.
Day 1 | Cape Naturaliste to Boulder Point & Mt William Summit | 12 km / 4-5 hours
Our journey begins at our joining hotel in Launceston at 7.45am for an 8am departure. On the way to the north-east coast we pass through Lilydale and the Pipers River wine region, before stopping by at the beach side village of Bridport for a short break.
It's then on to Mt William National Park, and the white sands of Cape Naturaliste – the most northern point of our four-day wander. These initial first few hours are spent entirely on the beach, pleasantly easing one into their own natural walking pace and rhythm. Along the way, there are often resident seabirds to observe – including Oystercatchers and Hooded Plovers.
Your guides will also be able to decipher any bizarre looking ocean life that has been washed ashore with the changing tides. We may discover cuttlebones, urchins, and even shark eggs.
Pausing for an afternoon tea break, we head inland to tackle a one-hour return walk to the summit of Wukalina/ Mt William. At an elevation of 216 meters, this is the highest point in the surrounding area – providing walkers with a far-reaching panoramic view of the area encompassed on our first two days of walking and beyond.
In clear weather, the Furneaux group of islands stand proud as lofty remnants of what remains of an ancient land bridge which once connected Tasmania with mainland Australia.
Settling into your accommodation for the evening we will prepare pre-dinner nibbles, followed by a delicious two-course meal all in the comfort of our special farm-house style lodging.
Day 2 | Boulder Point to Deep Creek & Picnic Rocks | 14 km / 5-6 hours
After breakfast and lunch making, we head out for our longest day of walking. We return to Boulder Point at the far end of Stumpy's Bay, and continue south along a lovely stretch of coastline featuring successive small coves protected by rocky headlands. This section is particularly notable for its abundance of large granite boulders covered in bright orange lichen. This famously contrasting palette is a photographer's paradise, and it's easy to lose track of time exploring the rock pools and intricacies of such a spectacular landscape.
We soon reach the long sandy stretch of Cod Bay, one of the more remote sections of our walk, before picking up a series of inland tracks which cut across coastal heathland vegetation. These tracks are often ablaze with wildflowers and orchids in early spring. For lunch, we find ourselves a lovely secluded nook – where there may be an opportunity for a swim – before continuing around a hidden lagoon encircled by open marsupial lawns. Here we keep a sharp eye out for Wombats, Black Swans, and Tasmanian Native Hens – an endemic ground dwelling bird species.
On arriving at Deep Creek, depending on water levels, it may be necessary to make a shallow wade across a small outlet to reach our designated afternoon tea stop and the completion of our day's walking. Again, in good weather – this is a lovely spot for a quick refreshing dip.
If energy and time permit, some may choose to continue on along the next stretch of beach for an additional 20 minutes of idyllic beach walking, to the prominent rock formation of Picnic Rocks. Here is the meeting point for our transfer to return to our accommodation.
Day 3 | Eddystone Point to Ansons Bay | 10 km / 4-5 hours
Today's walk is packed full of highlights. We start our day at larapuna/Eddystone Point – adorned with its beautifully grand lighthouse, built in 1889 from locally quarried granite. This natural promontory is a fascinating site of historic importance to both European and Aboriginal Tasmanians, and we will spend plenty of time exploring some of the wonderful natural and man-made attractions in the area.
Leaving the lighthouse, we break out onto an expansive dune swept beach, often teeming with birdlife. Here we may observe gulls, terns, albatross and gannets – or occasionally migratory species such as short-tailed shearwaters and ruddy turnstones.
The remainder of the day is spent enjoying seemingly endless coves – each being worthy of their own picture-perfect postcard. There are numerous shelly beaches to inspect, and lovely small bays for swimming. This area also boasts some of the more interesting rock formations of the trip, awaiting decipherment from a creative types' imagination.
After passing across another dune swept beach, we finish our day at Ansons Bay – wading a narrowing in the lagoon to reach our designated afternoon tea spot, before meeting our transfer vehicle.
We return to our accommodation for one final relaxing night.
Day 4 | Policeman's Point to The Gardens | 14 km / 5 hours
This morning we get a slightly earlier start before heading out for our final walk. Today's hike is an interesting mix of changing landscapes within the Bay of Fires Conservation Area – consisting of secluded beaches, dark tannin-stained lagoons, and contrasting stretches of pebbly shoreline.
Beginning at Policeman's Point, we often get the chance to spot many species of bird which congregate around the outlet of Ansons Bay. These may include pelicans, cormorants and oystercatchers. After a stretch of sand walking, we reach the first segment of the aptly named Pebbly Beaches – featuring numerous 1km long stretches of coastal cobble stones. Being a little awkward to navigate, trekking poles are highly recommended for this section.
Shortly, another stunning expanse of white sandy beach is obtained – being so remote that you are unlikely to notice any signs of other visiting people. Regular granite headlands are crossed once again, each guarding their own hidden pocket of paradise. Somewhere along here we will select a suitable lunch spot, and maybe take the opportunity for one last refreshing swim.
Passing over a forested hill, it's not much farther until we reach The Gardens – the final destination of our trip. This is a beautiful place to finish, before slipping back into the "real-world."
We wave goodbye to the white sand and orange rocks of the Bay of Fires, before returning to Launceston via the lovely seaside town of St Helens.
Inclusions
• All transport and guiding (pick up and drop off in Launceston)
• 3 nights accommodation in comfortable farm-house style lodging
• 4 lunches, 3 breakfasts and 3 dinners
• Trail mix, fresh fruit, pre-dinner nibbles
• All national park entry fees
Optional Inclusions
• Single supplement for your own room (limited rooms available)
Not Included
• Flights
• Travel to trip's starting point (Launceston)
• Transfers not already outlined in detailed trip itinerary
TRIP GRADE
Moderate – This itinerary is carefully designed for easy to manage walking days.
INSURANCE & MEDICAL COVER
For our Wandering the World Australian walks, we strongly recommend suitable travel insurance to cover any loss which may be suffered due to your need to cancel your trip for any personal reason. We also strongly recommend checking you have adequate medical cover to support you in the unlikely event of an accident while travelling and walking.
BOOKING AND TRAVEL TERMS AND CONDITIONS
Wandering the World's full booking terms and conditions are available upon request and will also accompany your initial invoice for deposit.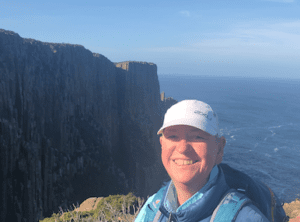 "Tasmania is one of Australia's gems, with an abundance of beauty and charm. Discovering the Northeastern coast on foot, the Bay of Fires, is a sight of unforgettable bright colours, crystal clear water and white sand, don't miss this exquisite experience".  – Glenyce, Founder of Wandering the World.