Camino de Santiago: The English Way
7 days / Self-guided walking
Ferrol to Santiago de Compostela
The English Way
Truly the road less travelled, the English Way, or Camino Ingles, sees a tiny number of pilgrims every year, making it a remarkable and quite special route to Santiago de Compostela from the seaside town of Ferrol.
DURATION/LENGTH
7 days/119 kms
DATES
Any date to suit you
START/END POINT
Ferrol to Santiago de Compostela
PRICE P/P TWIN SHARE
From EURO 755 / AUD 1,220
Make Enquiry
SAVE/PRINT ITINERARY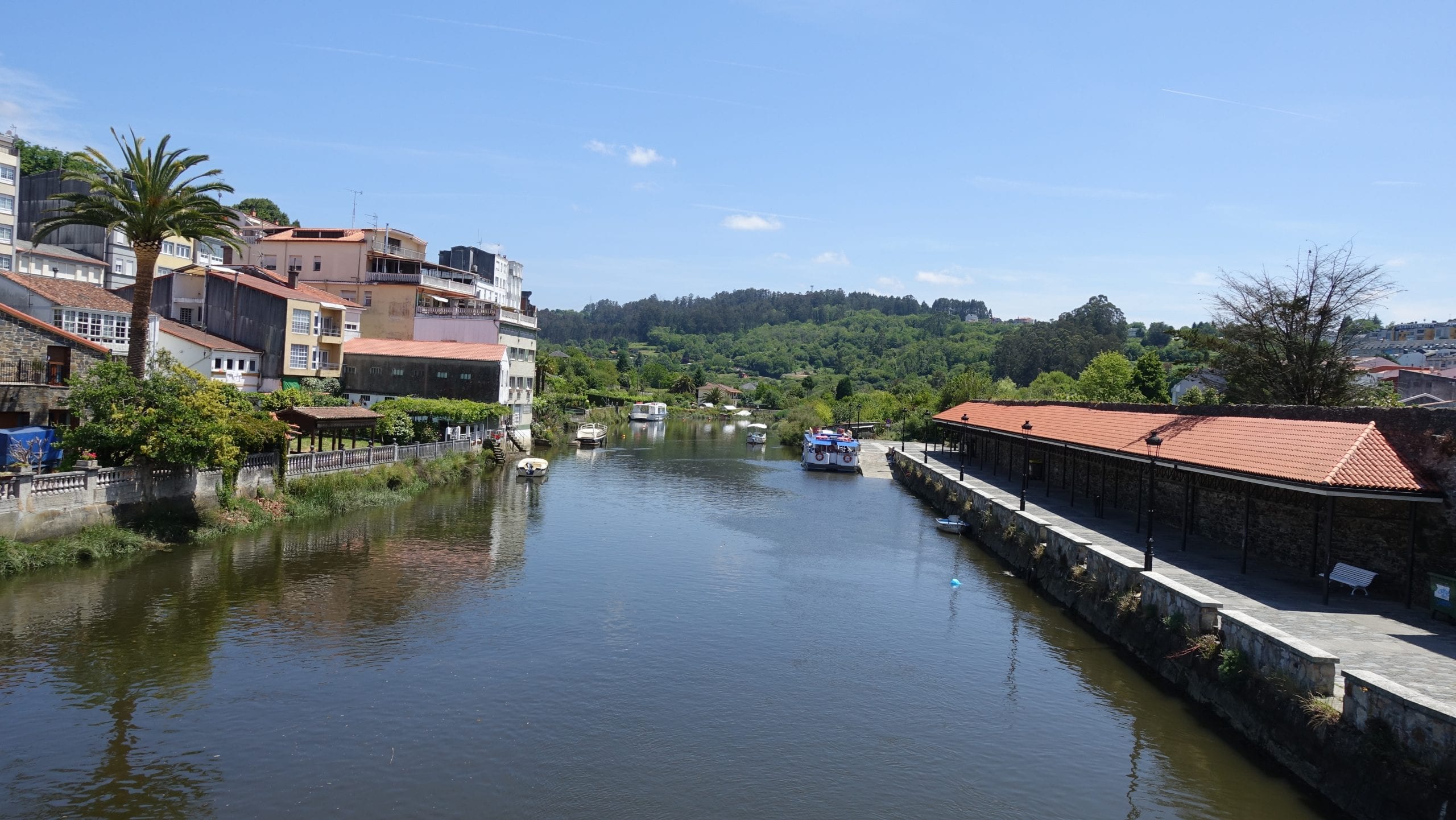 Coming in at just under 120 kilometres in length, the English Way (Camino Ingles) has a storied history. It begins in Ferrol, where pilgrims from England, Ireland and Scandinavia would have typically docked, and heads south to Santiago following the coast before moving inland. It's enjoying a revival as a brief alternative to the longer Camino de Santiago routes, and is guaranteed to be much quieter than, say, the Camino Frances or Camino del Norte. As with any Camino, food and wine are highlights of the journey, as are the remnants of old pilgrim hospitals in the remote Galician hills.
Day 1 | Arrive in Ferrol
Make your way today to Ferrol, an up-and-coming city tucked away in the province of Galicia, in north-western Spain. It's Galicia's seventh largest city but is known for being the birthplace of the dictator Franco, who was responsible for widespread slaughter and oppression through the 20th century. Still, there's more to Ferrol than its most notorious (and hated) son, with a fascinating naval history and a really unique character. More importantly, it's the starting point for the English Way, one of the lesser-known routes to Santiago de Compostela, which you'll begin tomorrow morning.
Day 2 | Ferrol – Pontedeume | 29 km / 7 hours
Your journey along the English Way begins at the docks, where English and Irish pilgrims would've once arrived by sea. The path climbs out of Ferrol, offering some fantastic views of the surrounding area, before making its way back down to the shoreline. Playa Magdalena is a wonderful place to take a rest, or perhaps a swim, before crossing the Rio Eume to Pontedeume. Set on the banks of the river, the old town of Pontedeume is quite lovely and laidback, with some remnants of the old naval defences to be found along the coast. There are several interesting churches and plenty of restaurants offering up fresh seafood.
Day 3 | Pontedeume – Betanzos | 21 km / 5 hours
Departing Pontedeume, the Camino climbs uphill once more with wonderful views over Ferrol, Ares and Betanzos. You'll then cross inland to Mino before following the estuary and marshlands into Betanzos, which is a fantastic Galician town full of welcoming tavernas and interesting architecture. The main square is a delight to walk around, with plenty of places to pull up a seat and enjoy a beer, wine or coffee, and there are also a number of pretty churches to visit. The town's claim to fame is the unique Parque do Pasatempo, as well as the tortilla de Betanzos, a version of the humble Spanish tortilla that celebrates runny eggs.
Day 4 | Betanzos – Bruma-Meson do Vento | 28 km / 7–8 hours
Cross the Mendo River and follow the Camino through the villages of Matino and Boucello. You'll walk past the hermitage of San Paio, high up in the hills, before continuing through to the village of Bruma. It's a day that takes you from the sea into Galicia's green-tinged interior, with the tiny hamlet of Bruma having little by way of facilities but an interesting history, particularly in regard to the old pilgrim's hospital.
Day 5 | Bruma-Meson do Vento – Sigueiro | 24 km / 6–7 hours
After a good night's rest in Bruma, follow the Camino through the rolling Galician hills on a mostly downhill day. There aren't many points of interest along the way, though there are bars to be found A Rua should you wish to take a break and enjoy a refreshment. Pass the village of Casanova and San Xiao church on your way to Sigueiro, your destination for the evening, which is a small town with a few thousand inhabitants, a lovely place to finish the penultimate day of your Camino de Santiago adventure.
Day 6 | Sigueiro – Santiago de Compostela | 17 km / 4 hours
Your final day of the English Way is a relatively easy walk of 17 kilometres, which will see you enter Santiago de Compostela from the north. It's a rather pleasant day, though the final five kilometres are through the more industrial outskirts of the city, which can be somewhat monotonous at times. Still, the glorious city of Santiago awaits and the sight of its famous cathedral is worth the effort. After arriving, take some time to soak up the atmosphere and watch the other pilgrims complete their journeys, then collect your certificate of completion (Compostela) from the nearby office. Then it's time to celebrate! Santiago has a huge range of restaurants and bars to indulge in and plenty of pilgrims and locals to chat to.
Day 7 | Finish in Santiago de Compostela
You always have the option to continue walking onto Finisterre, a town that was once thought to be the end of the world. Otherwise, your journey along the English Way comes to an end after breakfast this morning.
Visit  www.wanderingtheworld.com.au for more information.
Inclusions
6 nights accommodation, all carefully selected to enhance your Camino experience
Private en-suite facilities
Daily luggage transfers from hotel to hotel (1 x 20kg bag unless indicated otherwise)
Daily breakfast
Information packs with route maps and instructions on how to locate hotels
Luggage identification tags
Pilgrim's passport
Emergency contact details and 24/7 local on-the-ground support
Pre-departure and ongoing support from Australian office
Optional Inclusions
Three-course dinners with local wine
Suggested rest days as outlined in itinerary or if required
Upgraded accommodation including paradors, country properties and premium/high-end styles
Private vehicle transfers to the trip's starting point
Single supplement for your own room
Additional night's accommodation before or after trip (please advise at time of booking)
Not Included
Flights
Travel to trip's starting point
Transfers not already outlined in detailed trip itinerary
Lunches
Accommodation
We know from personal experience that a good night's rest can make or break a trip, which is why we carefully hand-select all our accommodation. We ensure that our knowledge and firsthand experience of the best places to stay is passed on to all our walkers.
Your accommodation along the Camino is booked in advance, on a twin-share basis with private facilities, and chosen to make your pilgrimage experience as rewarding as possible. You may be staying in a refurbished farmhouse, some of which have been in the same family for centuries, or perhaps a boutique hotel with a chef who would not be out of place in a Michelin-starred restaurant. There are unique properties scattered throughout the different routes including converted monasteries, lighthouses and tiny B&Bs with the most generous hosts you could possibly imagine. Best of all, you'll always have private en-suite facilities. Wherever you end up, you'll be well looked after, warm and comfortable and, most importantly, ready to tackle the next day's walk.
Single supplements are also available so you can enjoy your room with private en-suite. This supplement will apply if you are travelling alone or if there is no gender-share option. You can request a shared room through Wandering the World at the time of booking, however this is not guaranteed.
There are opportunities to upgrade to more luxurious lodgings in many places along the Camino. These are perfect for celebrating special occasions and milestones, or even to enhance your entire journey. We can recommend some very special, unique places to indulge in the Camino hospitality in spectacular style, so please ask us about these options when booking.
Food & Dining
The local cuisine is a definite highlight of your walk. The Camino regions are famous for their culinary delights, and you'll end up exploring the destination using not only your feet, but also your taste buds.
Breakfast at your place of accommodation is usually continental style and may include cereals, yoghurt, bread, pastries, ham, tea, coffee and juices.
Lunch – at your own expense – will depend on where you are on your walk and what is available. It's often purchased at a local café or bar, with choices along the trail perhaps including Spanish omelette (tortilla Espanola), tuna empanadas, soups or sandwiches (boccadillo). Alternatively, you may wish to enjoy a picnic in a perfect spot along the path.
Evening meals are a hearty, three-course affair known as the 'pilgrims' menu'. These usually consist of a salad or soup to start, followed by a choice of a meat or pasta dish, then finishing with a dessert. This is always accompanied by a bottle of local wine, of course. On occasion, the owner of the accommodation may be in the kitchen preparing the house special, which will not disappoint.
Most evening meals are included on guided group trips, and for self-guided itineraries Wandering the World can include as many evening meals as you wish. We may strongly recommend this in some places because it's either been a long walking day or there are limited choices available in certain destinations. We can share our advice and talk to you about this at the time of booking. We can accommodate most dietary requirements, so please let us know in advance.
THE WALKING
This trip is a self-guided itinerary, ideal for groups and independent travellers who prefer to navigate in their own way and their own time.
You will be provided with an information pack including easy-to-read maps and instructions, complete with directions to guide you on the well-marked paths and tracks. On the Camino, you will be following the yellow arrows and Camino scallop shells, while the Chemin is marked with red and white stripes. This information pack will be available at your joining hotel on the first day of your trip.
TRIP GRADE
Moderate – This itinerary is carefully designed for easy-to-manage walking days that generally average less than 20 km, or approximately 4–6 walking hours. The surfaces are fairly even with moderate ascents and descents. A reasonable level of fitness is recommended.
Given you only need carry a lightweight day pack, this trip is very manageable for those who are new to walking holidays. Whatever your previous experience, preparation and training make all our walks more enjoyable.
LUGGAGE TRANSFERS
Wandering the World arranges a daily luggage transfer to maximise your comfort and enjoyment, so all you need to carry is a day pack. Luggage allowance is one bag per person of no more than 20 kg (13 kg on the Chemin). Your luggage must be left in the reception of your hotel before breakfast (8 am) each day.
Please note:
It is essential to attach the bag tag provided to ensure your luggage is delivered to your next accommodation.
Only one bag will be moved each day and additional charges will apply if your bag is heavier than 20 kg (13 kg on the Chemin).
Should you require special arrangements for additional luggage transfers, these can be made ahead of time and must be paid as part of your final payment to Wandering the World.
GROUP SIZE
Wandering the World's guided groups have a maximum group size of 12 participants. This small group size means that we have the flexibility to stay in a wider range of accommodations, can dine together in the evenings, have the freedom to walk alone or together, and there are more opportunities to get to know your travelling companions.
TRANSFERS/TAXIS
If, for any reason, you wish to shorten your walking day, there are options along the Camino and in the villages to arrange a taxi.
On some itineraries, there are times when Wandering the World may arrange a transfer for you or can do so at your request. This might happen where small villages do not have accommodation with private facilities, for example, or when we want to take you to a special country property that we know you are going to love. In this case, Wandering the World will either arrange a transfer for you or suggest a taxi.
Transfers on the Camino are common in parts. A simple procedure is outlined in your trip notes explaining the details of your private transfer, the designated meeting point and the agreed transfer time.
WEATHER
The weather and climate on the Camino can vary from country to country, region to region and, of course, from day to day. Each season has its own benefits, with long, warm and sunny days in spring and early summer, while early spring and late autumn tend to enjoy cooler walking temperatures. Some sections may be too hot for walking mid-summer, while others are more likely to be wet at certain times. The experts at Wandering the World can discuss your preferences and guide you when you are planning your trip.
Once you've started your walk, the weather can play an important role in your overall enjoyment of the journey. Checking the forecast can be a great help when planning your days. If you do strike hotter weather, leaving early to avoid the warmest part of the day will make a huge difference.
24/7 SUPPORT & CARE
Your information pack will include details of local emergency contacts and international contacts. We have local, on-the-ground support to provide any assistance you may require and we'll also check-in with your hotel at the end of each day to ensure that you've arrived safely.
GETTING THERE / GETTING HOME
This itinerary begins in Ferrol and ends in Santiago de Compostela.
The closest airports to Ferrol are A Coruna Airport (45km) and Santiago de Compostela Airport (85km).
From your airport of choice there are bus, train and flight options as per the links below.
Train bookings are recommended.  Please note you can only book two months in advance of the date of travel.
In A Coruna there is an airport bus connecting to the train station.  See  www.autoscalpita.com.
From Santiago de Compostela bus station there is a direct bus to Ferrol (approx 1.5 hrs).  See: Monbus.es
Bus:
ALSA
Train:
Bus/Train :
Flights:
Also, check out: Skyscanner OR Spanish Airport Guide 
Getting from Santiago de Compostela
From Santiago de Compostela  there are bus, train and flight options as per the links above.
The airport is 11km from the city centre and there is a shuttle bus departing every 30 mins from Plaza de Galicia, the train station (Estación de Ferrocarril) and the bus station (Estación de Autobuses).  See www.empresafreire.com.
INSURANCE
Insurance is compulsory for everyone who travels with Wandering the World. The insurance policy must include cover against personal accident, medical expenses, emergency repatriation and personal liability. Wandering the World recommends insurance coverage for cancellation to be taken at the same time your deposit is paid, as no exception to the cancellation provisions can be made.
BOOKING AND TRAVEL TERMS AND CONDITIONS
Wandering the World's full booking terms and conditions are available upon request and will also accompany your initial invoice for deposit.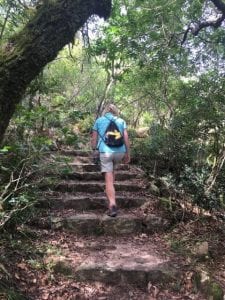 "Having spent time in Ferrol already, I have an urge to return and walk the English Way simply because it's there. I'm very curious about it as only 4% of pilgrims that collect their Compostela walk this path, so it's bound to be a quiet and altogether different Camino experience. I know that the food will be a highlight, and a night's stay at the parador in Ferrol is the perfect way to begin the journey. It would be an absolute shame to miss this Camino and all the history that comes with it".  – Glenyce, Founder of Wandering the World.