Victoria: Great Ocean Walk
4 days / Guided walking
Melbourne to Melbourne
Victoria: Great Ocean Walk
Explore beaches, coves, and spectacular cliff top vistas, only accessible by foot, along the spectacular coastal trail that is the Great Ocean Walk.
DURATION/LENGTH
4 days/40 kms
START/END POINT
Melbourne to Melbourne
PRICE P/P TWIN SHARE
From AUD $1,570
Make Enquiry
SAVE/PRINT ITINERARY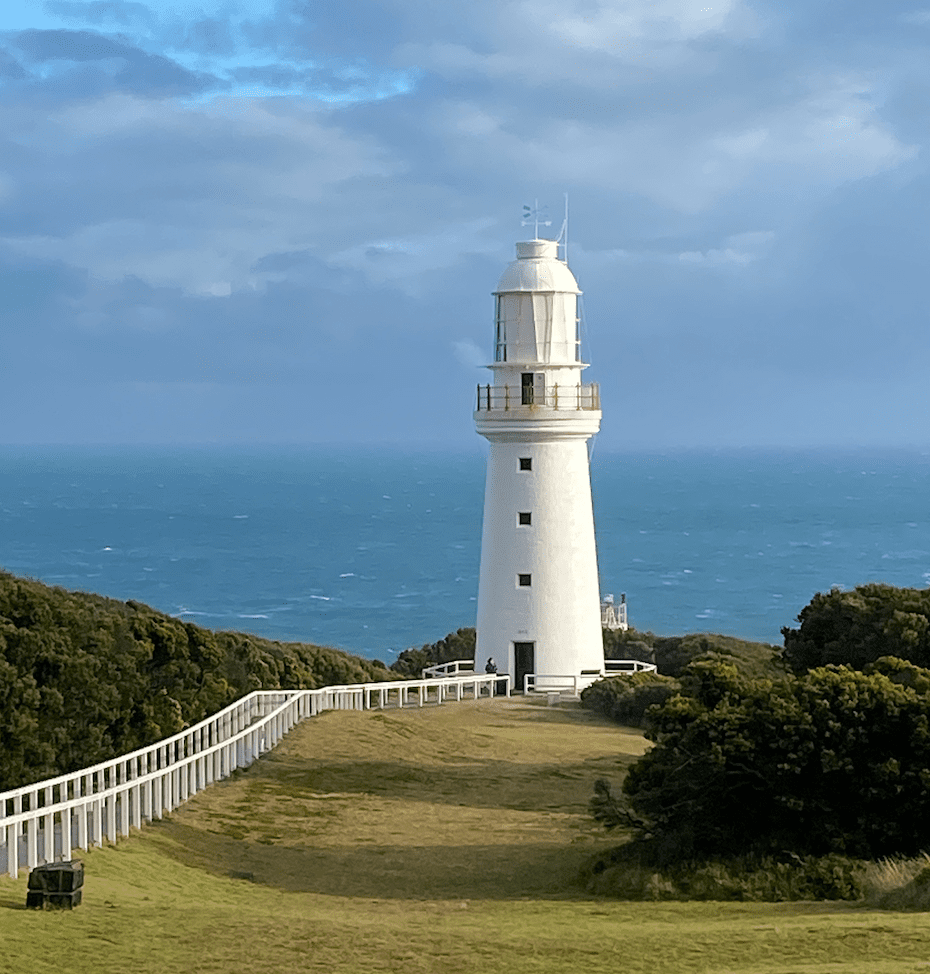 This trip starts and ends in the city of Melbourne and our experienced guide will take us to our starting point along the Great Ocean Road.
Highlights include, breathtaking views of Cape Otway, coastal forests and the wetlands around Princetown which support a wide variety of bird life, Port Campbell National Park and the world famous Twelve Apostles.
We'll be walking approximately 8 – 16 kms per day on a range of easy to moderate trails and beaches. This walk suits most people with a basic level of fitness.
Accommodation is at historic Cape Otway in either lodge or cabin accommodation, with breakfast, lunch and dinners included.
Day 1 | Marengo to Shelley Beach | 7 km / 3 hours
We head off from Melbourne and down the iconic Great Ocean Road stopping en-route at Anglesea for morning tea. We arrive in Apollo Bay around 11am and here we prepare for today's walk.
We begin our walk at the beach-side suburb of Marengo, named by a passing French explorer. Marengo is home to a colony of Australian Fur Seals who hang out on rocks in the bay.
The countryside becomes more rural farmland and the trail continues up a small hill with a stile to climb over a fence. There are good views along the coast looking south-west towards Cape Otway and north-east over the ranges surrounding Apollo Bay. We have a steep descent past The Blowhole then descend down to a beach for a rest before heading into a small section of Otway rainforest.
The trail enters low forest initially, and then starts to climb into the higher forests of the Great Otway National Park just above Shelly Beach. There is a junction on the trail which leads left down to Shelly Beach or right to the car park at Shelly Beach picnic area.
After a satisfying walk, we will head off to our accommodation where guides will get dinner underway and prepare the pre-dinner nibbles.
Day 2 | Cape Otway Lighthouse to Aire River to Castle Cove | 16 km / 5 hours
The 10km walk from the lighthouse to Aire River winds its way through wind sculpted landscapes of sand dunes, coastal scrub-land and magnificent calcified cliffs. At the Aire River Lookout, there are great views down to the estuary where the Aire River meets the Southern Ocean and Glenaire Beach. The wetlands look quite spectacular from this vantage point and it is a nice steady downhill walk from to the Aire River Bridge which crosses the river to the picnic area and toilets. At this point there is the option to finish your days' walking.
From Aire River we have a six kilometer walk through to Castle Cove. The track heads inland initially before climbing up and around the next headland through tea-tree forests,  continuing along the coastal path with sweeping views of the rugged coastline.
Located on a spectacular bend of the Great Ocean Road at Glenaire, Castle Cove is a beautiful beach surrounded by towering cliffs which have high archaeological significance, as dinosaur fossils have been found here.
Day 3 | Milanesia Gate to Moonlight Head (options of walking on to the Gables) | 12 km / 6-8 hours
The walk from Johanna Beach to Ryan's Den is the wildest and most challenging section of the entire track. From Milanesia Gate we descend to a beautiful and remote beach. Isolated, rugged and hidden, Milanesia Beach receives few visitors and is all the more special for it. Look for the "beachcomber's cottage" when you reach the beach.
From here the trail continues along the high sea cliffs to Ryan's Den.  This is our lunch spot with breathtaking views all the way back to Cape Otway, and west to Cape Volney.
From Ryan's Den, the track continues through coastal forests that lead over Cape Volney to Moonlight Head (named by Matthew Flinders during a break in showery weather at night in April 1802).
Day 4 | Princetown to Gibson's Steps / Twelve Apostles | 9 km / 3 hours
We start our walk above the wetlands around Princetown which support a wide variety of bird life. We'll walk down through the Gellibrand River Estuary and reconnect with the Great Ocean Walk on a new track section. We are now on the home stretch into Port Campbell National Park and the world famous Twelve Apostles soon come into sight.
At Gibson's Beach Car Park,  tides allowing, you can descend Gibson's Steps to view Gog and Magog (not strictly counted as two of The Twelve Apostles) up close from sea level.
The last kilometre of the Great Ocean Walk takes you through to the Twelve Apostles Visitor Centre where you can view The Apostles up close while you have your lunch.
We will then make our way back to Melbourne via Winchelsea, where we stop at a local café for a coffee/tea.  Estimated arrival time in Melbourne is 5.00 pm.
Inclusions
• Return transfers from Melbourne CBD
• 3 nights accommodation
• Afternoon at the Twelve Apostles
• 4 lunches, 3 breakfasts and 3 dinners
• Trail mix, fresh fruit, pre-dinner nibbles
• Professional guiding and support each day
• All national park entry fees
Optional Inclusions
• Single supplement for your own room
Not Included
• Travel to trip's starting point (Melbourne)
• Transfers not already outlined in detailed trip itinerary
TRIP GRADE
Moderate – This itinerary is carefully designed for easy to manage walking days.
INSURANCE & MEDICAL COVER
For our Wandering the World Australian walks, we strongly recommend suitable travel insurance to cover any loss which may be suffered due to your need to cancel your trip for any personal reason. We also strongly recommend checking you have adequate medical cover to support you in the unlikely event of an accident while travelling and walking.
BOOKING AND TRAVEL TERMS AND CONDITIONS
Wandering the World's full booking terms and conditions are available upon request and will also accompany your initial invoice for deposit.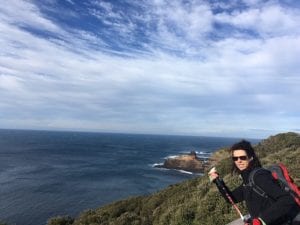 "Walking the Great Ocean Road trail was a great reminder of something I was already biased about, Australia really is the best country on Earth! I couldn't get enough of the incredible ocean views as I walked along the cliff tops looking down at long, pristine beaches without a sole on them. I was delighted to see a pod of dolphins swimming by, easily spotted in the turquoise blue water. I always get excited to see Australia's unique and cutest creatures, and the echidnas making their way slowly across the track in front of me or little wallaby ears poking up through the bush were some feel good moments of the walk. Best of all, was knowing this fabulous walking, was right on my own doorstep".  – Karen, Wandering the World.
Glenyce, we were so impressed with how you managed to put together such a fantastic group of lovely people to walk with.
And would like to add the following:
Organisation of trip: very well organised and fulfilled all expectations.
Knowledge of guides: knowledgeable, communicated well, professional, helpful and friendly.
Accommodation style: we were spoiled; we loved our suite in such a wonderful place.
Meals: nutritious, ample and delicious. Good variety too.
Enjoyment of trip: we had a great time. 
Robert and Elizabeth – Great Ocean Walk