Victoria: Discover East Gippsland
3 days / Guided walking
Melbourne to Melbourne
Victoria: Discover East Gippsland
The rugged beauty of East Gippsland is showcased with its old -growth forests, the country's largest lake systems and spectacular coastal landscapes. It also boasts a wonderful range of walking opportunities, through its vast and diverse wilderness. Join us for a 3 day walking experience through this region and enjoy its beauty while you also support the local people and economy in the recovery from the 2020 Summer bushfires.
DURATION/LENGTH
3 days/35 kms
START/END POINT
Melbourne to Melbourne
PRICE P/P TWIN SHARE
From AUD 990
Make Enquiry
SAVE/PRINT ITINERARY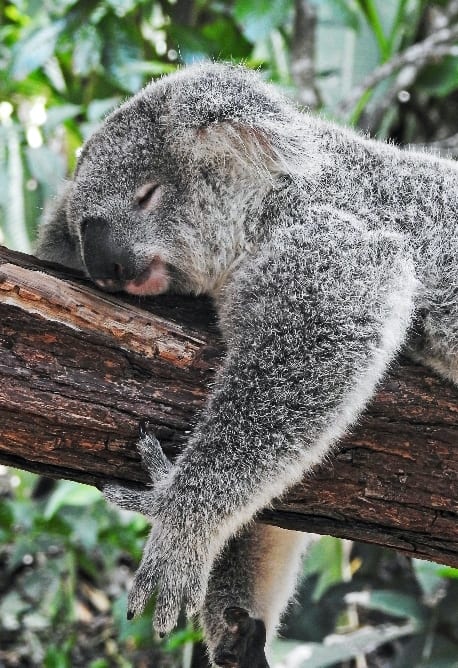 This trip begins and ends in central Melbourne where you be transferred and escorted by our local guide to our destination. We spend two nights in picturesque Lakes Entrance from where we undertake a series of both short and longer guided walks that explore the beauty of the region. You will also have time to indulge your senses with fresh food and local wine.
Day 1 | Melbourne to Lakes Entrance

We depart Melbourne early and stop enroute to East Gippsland for morning tea. We have a picnic lunch and our afternoon walks include historic Stony Creek Trestle Bridge, Costicks Weir and the option of doing Forestech Log Crossing walk.
The Stony Creek Trestle Bridge was built in 1916 when the existing rail line from Melbourne to Bairnsdale was extended to Orbost. This 97km Bairnsdale to Orbost extension through rugged terrain was reputed to have been the most difficult rail project undertaken in Victoria. In service for over 60 years the bridge was damaged by bushfire in 1980, with the last train crossing in 1988. At 247m long and 20m high, it is the largest standing bridge of its kind in the State and is listed on the Register of Historic Sites. Built of red ironbark and grey box timber, it is a fine example of the early engineering skills.
Widespread and disastrous 1939 bushfires prompted the construction of Costicks Weir as a reliable water source. The site is named after "Jack", John Hilbert Costick, the forester who supervised the building of the weir. The structure provides a good example of the use of local materials to provide a water supply for firefighting.
We have the option of doing the Forestech Log Crossing walk. This 5km, 2 hour return walk starts from the Log Crossing Picnic Area and heads in a south-westerly direction, crossing the Gippsland Lakes Discovery Trail. The track climbs gently, crossing a few small gullies until it reaches open forest. We return to Log Crossing via same route.
In the afternoon we visit the Bullant Brewery in Bruthen. Brewery owner Neil Triggs lost his house and holiday cottages in the January 2020 bushfires.
Day 2 | Gippsland Lakes Discovery Trail

After breakfast we head out to the Discovery Trail Walk. This 15km, 5 hour return walk travels upstream from Log Crossing Picnic Area to Quarry Road. Just north of Quarry Road the track heads up away from the creek and we return to our vehicle via the same route.
This afternoon we have some free time to explore the town of Lakes Entrance.
With bushfires badly affecting the usual peak holiday season, local tourism businesses have had a tough start to 2020. There is plenty to do in Lakes, from a Segway or camel tour to kayaking, boat hire (no experience or licence necessary) or taking a wander along the wharves enjoying fresh local seafood. Booking an activity with these local businesses is one of the best ways we can support the community and the local economy.
Day 3 | Nyerimilang Park

After breakfast we pack up and head west to the Nyerimilang Park area in Nungurner.
Here we explore a number of short walks and take a guided tour around Nyerimilang Park in Nungurner. We enjoy a picnic lunch in the gardens overlooking the Gippsland Lakes. On our series of shorter walks, we traverse bush tracks and spot native wildlife, including the Whistling Kite Track, Homestead Track, Cliff Top Walk, Kurrajong Track and Salt Marsh.
Some trails provide panoramic views of the nearby lake system and Bass Strait beyond. Wildlife includes echidnas, pelicans and black swans to name just a few. We then pack up and return to Melbourne – arriving at approximately 5pm.
Inclusions
• Return transfers from Melbourne CBD
• 2 nights accommodation
• Private en-suite facilities
• Lunch on Day 1
• Breakfast and lunch on Day 2 and 3
Optional Inclusions
• Single supplement for your own room
Not Included
• Travel to trip's starting point (Melbourne)
• Transfers not already outlined in detailed trip itinerary
• Evening meals
TRIP GRADE
Moderate – This itinerary is carefully designed for easy to manage walking days.
INSURANCE & MEDICAL COVER
For our Wandering the World Australian walks, we strongly recommend suitable travel insurance to cover any loss which may be suffered due to your need to cancel your trip for any personal reason. We also strongly recommend checking you have adequate medical cover to support you in the unlikely event of an accident while travelling and walking.
BOOKING AND TRAVEL TERMS AND CONDITIONS
Wandering the World's full booking terms and conditions are available upon request and will also accompany your initial invoice for deposit.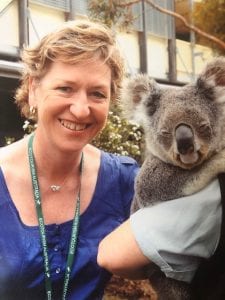 "East Gippsland was my choice for celebrating the Millennium, the turn of the century now feels like a lifetime ago. This stunning untouched beauty on Victoria's remotest coast, houses giant tree ferns and our native gums sending off that familiar scent of eucalyptus. There is a constant reminder of nature, all complemented nicely by the peaceful lakes that seem to go on forever. A quiet part of the world known as the wilderness coast, here in my backyard".  – Glenyce, Founder of  Wandering the World.
The Discover East Gippsland trip was fabulous. There was a combination of walks in the bush and along the beach with sensational views and great company. The package included everything and made it a no-brainer with everything taken care of so that we could just enjoy ourselves.
Jan G – Discover East Gippsland
Gippsland.. a fabulous short adventure to a perfect location exploring the Australian bush and the 90 mile beach. Fabulous guides who encouraged walkers to embrace the environment and shared with us a wealth of local knowledge.  Just do it.
Judy P – Discover East Gippsland