New Zealand: Queen Charlotte Track
6 days / Self-guided walking
Picton to Picton
New Zealand: Queen Charlotte Track
Explore one of New Zealand's favourite tramping tracks located on the south island between Queen Charlotte Sound and Kenepuru Sound, in the Marlborough Sounds.
DURATION/LENGTH
6 days/79 kms
DATES
Any date to suit you
START/END POINT
Picton to Picton
PRICE P/P TWIN SHARE
From AUD 1,600
Make Enquiry
SAVE/PRINT ITINERARY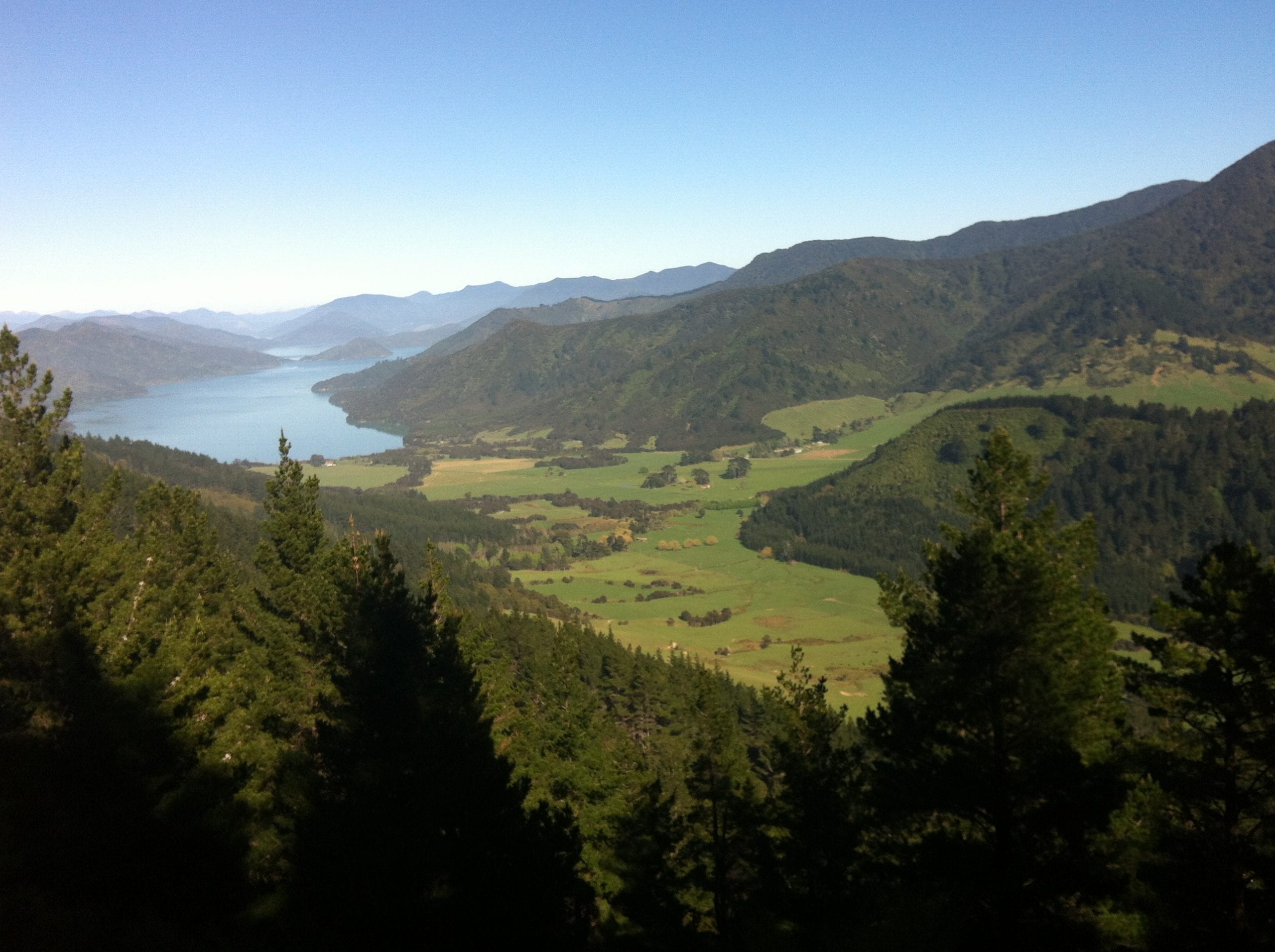 A 70km walk full of highlights, enjoy the vast selection of local wines and fresh seafood, this part of the world is packed with scenic moments and long stretches of water never far out of sight. Gentle under foot, this track leads over mainly clay soil, and reaches the meek height of 470 metres above sea level, and perfectly paced for a modest walk.
Day 1 | Picton
Arrive into Picton at your leisure. This seaside village is based on the South Island with ferry services linking to the main islands of New Zealand and the heart of the Marlborough Sounds. Built around a very sheltered harbour, the town has an attractive seafront dotted with cafés, restaurants, various types of galleries.
Day 2 | Picton to Endeavour Inlet | 14.5 km /5 hours
An early start we collect you at 7.30 to take you to the boat to cruise from Picton to the start of the Queen Charlotte Track, you begin your walk at Ships Cove where you can learn about the historical and natural aspects of this area. Fabulous 360 degree vistas as you walk amongst tree ferns and Nikau palms to your lodge accommodation this evening at Endeavours Inlet.
Day 3 | Endeavour Inlet to Punga Cove | 11 km / 4.5 hours
Walking at your own pace, you can enjoy a relaxed breakfast before starting your day of discovery on the Queen Charlotte Track. You will learn the fascinating antimony mining history of the Punga Cove area before immersing in nature as you wander the path packed with scenery. You may even have the opportunity to meet one of New Zealand's cheekiest native birds, the Weka, before arriving at your accommodation at Punga Cove.
Day 4 | Pinga Cove to Kenepura Sound | 23 km / 7.5 hours | Optional rest day in Kenepura Sound 
A good challenge today with this section of the track involving expansive ridge top walking with stunning views for the majority of the day. With a longer walking day this it a little more testing if you haven't prepared well, extremely rewarding as you make your way to the final point at Kenepuru Sound on the Queen Charlotte Track. It is well worth extending and having an extra night here to enjoy the beauty and stunning surroundings.
Day 5 | Kenepura Sound to Anakiwa to Picton | 20 km / 7 hours
Begin the day by walking up to the highest point of the track and one of the most scenic viewpoints. A mixture of established native beech trees and regenerating forest makes up todays walk. In the afternoon it is an easy stroll down to Anakiwa where you water taxi will take you back to Picton returning about 4pm.
Day 6 | Picton
Your trip on the Queen Charlotte Track comes to an end today, however the memories of this exquisite walk will live on.
Inclusions
• 5 nights accommodation (en suite, private rooms)
• Pre trip briefing in Picton
• All water taxi transfers
• Daily luggage transfers
• A visit to a bird sanctuary island
• Daily packed lunches
• A full information kit including Queen Charlotte Track Pass
• Collection from your Picton accommodation on the day of the walk and return you to your Picton accommodation after the walk
Optional Inclusions
• Single supplement for your own room
Not Included
• Flights
• Transfers not already outlined in detailed trip itinerary
• The lodges have restaurants for evening meals and breakfasts (not included in the price), you are free to order from the menu).
• Optional rest day

THE WALKING
This trip is a self-guided itinerary, ideal for groups and independent travellers who prefer to navigate in their own way and their own time.
TRIP GRADE
Moderate – This itinerary is carefully designed for easy to manage walking days.
INSURANCE 
Insurance is compulsory for everyone who travels with Wandering the World. The insurance policy must include cover against personal accident, medical expenses, emergency repatriation and personal liability. Wandering the World recommends insurance coverage for cancellation to be taken at the same time payment is made, as no exception to the cancellation provisions can be made.
BOOKING AND TRAVEL TERMS AND CONDITIONS
Wandering the World's full booking terms and conditions are available upon request and will also accompany your initial invoice for deposit.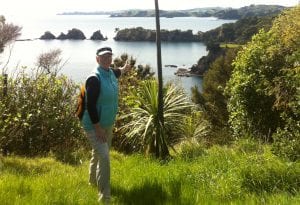 "There is nothing not to like about New Zealand, this was my second international destination almost 40 years ago and I have been returning ever since! Last time I ventured to walk the Queen Charlotte Track…so memorable! The stunning countryside virtually goes without saying, it is certainly one of the most enticing places for beauty in the world, and all topped of nicely on this track with local wine, country fair produce and home cooking all leaving a big impression! Not forgetting the simple charm of this little nook tucked away in the north of the south island…exquisite!"– Glenyce, Founder of Wandering the World.