Italy : Walking the Amalfi Coast
8 days / Self-guided walking
Naples to Naples
Walking the Amalfi Coast
Enjoy an incredible, eight-day walking holiday taking in the Amalfi region's attractive coastline, Naples' food and Pompeii's history. An absolute must-do for lovers of history and hiking, this journey is the perfect way to spend a short break, basking in the beauty of the coast and soaking up both the sun and a permeating sense of la dolce vita.
DURATION/LENGTH
8 days/Up to 5 hours per day walking
DATES
Any date to suit you
START/END POINT
Naples to Naples
PRICE P/P TWIN SHARE
From EURO 1,350 / AUD 2,175
Make Enquiry
SAVE/PRINT ITINERARY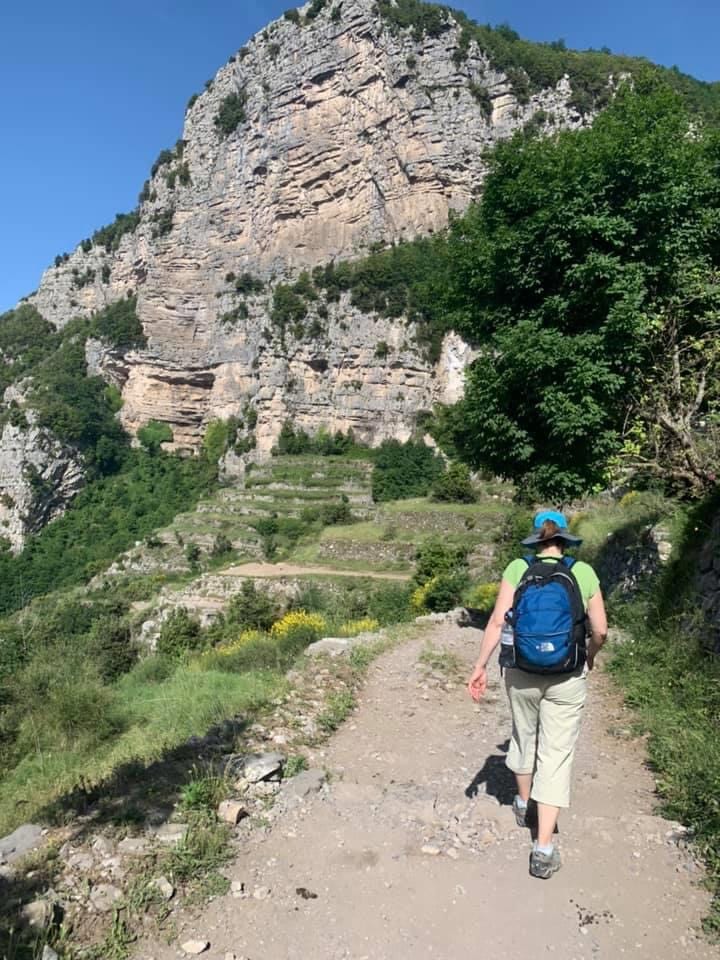 The Amalfi Coast is almost certainly Italy's most beautiful stretch of coast. A stunning combination of picturesque coastal towns, dazzling blue seas, rugged mountains and some of the best food in the country, the Amalfi leaves an imprint on all who discover it – and the best way to discover it is on foot. The Sentiero degli Dei, or Path of the Gods, is famous across the world for its natural beauty, but there are many other trails that are just as awe-inspiring. You'll have a chance to uncover this spectacular path as you head from the sea to the mountains or vice versa.
Not only will you have a chance to walk this unforgettable terrain, you'll also spend time in the historic cities of Naples and Pompeii, where history and food are at the forefront of every experience. Add in some time in lovely Positano and characterful, family-run hotels throughout the trip, and you've got a walking holiday that you'll talk about for years to come. Molto bene!
Day 1 | Arrive in Naples
Welcome to Naples, not only Italy's third-largest city, but also one of its oldest, most artistic and undeniably most delicious – a huge call. The centro historico (historic centre) is World Heritage-listed for its universal value, thanks to its history as a Roman centre and contribution to European art and architecture. To the southeast of the city, you'll find Mount Vesuvius and the historic site of Pompeii before reaching the Amalfi Coast, one of the most beautiful coastlines in all of Europe. The Duchy of Amalfi was once a great naval power, much like Venice, though these days its known for its picturesque setting, charming villages, limoncello and, of course, its rich Italian food.
Day 2 | Naples – Capri – Naples | Walking time: 3–4 hours
Begin the day with a ride on the hydrofoil to the deservedly famous island of Capri. This was a popular holiday destination many centuries ago for the Roman emperors, but it's still just as popular today. A lovely loop can be walked, beginning at the main harbour and taking you through lemon groves and gardens to the famous piazzetta, or central square. You can then take a walk around the eastern part of the island, revealing most of the supposed highlights in the form of both cultural and natural wonders. The views of the Mediterranean landscape are always magical – typical of the Amalfi Coast – and you'll also pass the incredible Villa Lysis as well as the ruins of the Imperial Villa Lovis, which once belonged to Tiberius, a Roman emperor.
Continuing through the Gardens of Augustus and down the Via Krupp – perhaps the world's most beautiful pedestrian street – you'll descend to the Marina Piccola, where you can make your own arrangements to travel back to your hotel by boat. There are plenty of options to extend or shorten your walk, depending on how you're feeling, with opportunities to eat, shop and swim throughout the day.
Day 3 | Naples
Today you have two options; either spend the day exploring the city of Naples or visit the Roman city of Herculaneum by local train. Here you can explore the incredible villas of this once-wealthy town, which still radiates opulence all these years later. If you do choose to visit Herculaneum, it's still worth taking a stroll through Naples' city centre to see the highlights, including the palace, theatre, galleria and, of course, the castles.
A more in-depth exploration will also take you through quiet parks and along the shoreline, where you can escape the more hectic aspects of Naples' modern existence. Along the way, there are several options to discover the underground city under Naples itself, while you may also choose to visit the world-famous archaeological museum, which houses artefacts from both Pompeii and Herculaneum.
In the evening – or at any point, really – stop in for a slice of the city's famous pizza. This is, after all, said to be the birthplace of the humble pizza, so you'll be forgiven for eating as much of it as possible before heading off to explore the Amalfi Coast.
Day 4 | Naples – Pompeii – Agerola
This morning, after breakfast, take a short train ride from Naples to Pompeii to visit what may well be the world's most fascinating ruins. Once a huge, bustling city, Pompeii was destroyed by the eruption of Mount Vesuvius in 79AD. The opulent villas and exceptional frescoes are astonishingly well preserved, and you can also choose to climb Mount Vesuvius following a completely different route from the standard tourist option.
While in Pompeii, we recommend taking a detour to the 'new' town, where you can visit its amazing sanctuary, take a stroll around town and enjoy an afternoon aperitivo. You'll then be collected by a private taxi, which will take you to the town of Agerola, known as the 'little Switzerland' on account of its stunning mountain landscape, bracing air and refined buildings. This is where you'll begin your immersion in the most celebrated parts of the Amalfi Coast.
Day 5 | Agerola – Lattari Mountains – Agerola | Walking time: 5 hours
Today you'll walk along an unbelievably scenic path through the Valle delle Ferriere, one of southern Italy's most interesting nature reserves. Traversing the Lattari Mountains, the trail will take you along relatively easy paths and tracks up and over the highest peaks of the Amalfi Coast. From here, descend through the forest to the little village of Pogerola, continuing along the path up some beautiful medieval steps for superb views down to the centre of Amalfi. Eventually, you'll arrive in the Piazza Duomo – the main square – where you may have time to visit the paper museum or enjoy a refreshing swim before taking the bus back to Agerola.
Day 6 | Agerola – Positano – Amalfi | Walking time: 5 hours
Departing your hotel on foot this morning, you'll tackle the most famous footpath on the Amalfi Coast: The Path of the Gods. After walking through terraced vineyards, the views open up as you reach Colle Serra, before continuing on a relatively level path through spectacular scenery littered with bizarre rock formations and thick vegetation.
You'll eventually pass through the hamlet of Nocelle, but your eyes will be firmly fixed on the surrounding views all the way to Montepertuso. From here, it's just a short walk down to Positano, which is considered one of Italy's most beautiful villages and an absolute highlight of the Amalfi Coast. Stroll its alleys, swim in its clear waters, then take the boat to Amalfi and settle into your hotel, conveniently located in the city centre close to the beach. Your luggage will be waiting, as will Amalfi's numerous bars and restaurants, serving up delicious local fare and unforgettable sunset scenes.
Day 7 | Amalfi – Ravello – Amalfi | Walking time: 5 hours
Start the day by taking a local bus to Ravello, a charming and historic village and also one of the most exclusive along the Amalfi Coast. It has, over the years, hosted many writers, artists, musicians and travellers, attracting them with its dry, sunny climate. Though the history isn't particularly interesting, the views are astounding and there are two superb villas; the 11th-century Villa Rufolo, which was a papal residence and later the home of Wagner, and Villa Cimbrone, a 19th-century mansion with lush gardens and wonderful views.
Take your time strolling through the village before beginning your walk back down to the coast, with the easy path running alongside the river in a landscape so green it's hard to believe that it's Italy. There are many impressive ruins of Europe's first paper mills along the path, which adds a rather mysterious touch to the landscape, while those with the energy can go deeper into the valley to admire a number of waterfalls. On returning to Amalfi, celebrate the final evening of your Amalfi adventure with an Aperol spritz, a plate of pasta and one final sunset – it doesn't get much better!
Day 8 | Finish in Naples
Your journey comes to an end after returning to Naples today, though the experience will be etched in your memory for the rest of your life.
Visit www.wanderingtheworld.com.au for more information.
Inclusions
7 nights accommodation, all carefully selected to enhance your Italian walking experience
Private en-suite facilities
Daily luggage transfers from hotel to hotel (1 x 20kg bag unless indicated otherwise)
Daily breakfast
Information packs with route maps and instructions on how to locate hotels
Luggage identification tags
Emergency contact details and 24/7 local on-the-ground support
Pre-departure and ongoing support from Australian office
Optional Inclusions
Suggested rest days as outlined in itinerary or if required
Upgraded accommodation including agriturismo (country) properties and premium/high-end styles
Private vehicle transfers to the trip's starting point
Single supplement for your own room
Additional night's accommodation before or after trip (please advise at time of booking)
Not Included
Flights
Travel to trip's starting point
Transfers not already outlined in detailed trip itinerary
Lunches
Evening meals
Accommodation
We know from personal experience that a good night's rest can make or break a trip, which is why we carefully hand-select all our accommodation. We ensure we pass on our knowledge and firsthand experience of the best places to stay to all our walkers.
Your accommodation along Italy's walking trails is booked in advance, is on a twin share basis with private facilities, chosen to make your pilgrimage experience as rewarding as possible. You may be staying in local bed and breakfast style properties including small hotels and guesthouses. At times we will stay in small remote villages, with limited choices, however, our assortment always guarantees your own private en-suite facilities. Wherever you end up, you'll be well looked after, warm and comfortable and, most importantly, ready to tackle the next day's walk.
Single supplements for your own room are available.
In many places along the Amalfi path there are luxury, upgraded options available. We can recommend some very special, unique places to enjoy the hospitality in 4 and 5 star properties.  Please ask us about these options.
Dining
Italy is world famous for its cuisine and although you've come for the walking, the eating will be a focal point, with countless famous and traditional must eat meals awaiting your discovery. Italians are the masters of turning simple into spectacular, with the focus on regional, seasonal and fresh ingredients.
Breakfast at your place of accommodation, is usually continental style and may include cereals, yoghurt, bread, pastries, ham, tea, coffee, and juices.
Lunch, at your own expense, will depend on where you are on your walk and what is available, and is often purchased at a local café or bar. Lunch choices along the trail may include a slice of pizza, some panetteria (bakery) delights and if you have a sweet tooth the choices are many, not forgetting the gelati to round off any meal. Or perhaps a picnic you have brought with you to enjoy in the perfect spot.
There are plenty of choices for dining on the walking paths in Italy.  In most places you can choose from the less formal eateries such as an enoteca, osteria or a trattoria, serving local wines and simple tasty wholesome food.  There is usually a pizzeria in town that cater for early diners, and in the larger cities there is overwhelming options and with Michelin recognised and quality establishments you are spoilt for choice.
THE WALKING
This trip is a self-guided itinerary, ideal for groups and independent travellers who prefer to navigate their own way, in their own time.
You will be provided with an information pack with easy to read maps and instructions, complete with directions to guide you on the well-marked paths and track. Your information pack will be available at your joining hotel on the first day of your trip.
TRIP GRADE
Moderate – This itinerary is carefully designed for easy to manage walking days.  Between 14-24 km per day, approx. 4-6 walking hours. There is a basic level of fitness required and some uphill stretches in part.
Given you only need carry a lightweight day bag and your water supply, which can be replenished in the various villages on route and other essentials such as snacks and rainwear. It makes this trip very manageable for an inexperienced walker with a reasonable level of fitness.
LUGGAGE TRANSFERS
For your comfort and enjoyment Wandering the World arrange a daily luggage transfer. All you need to carry is a day pack and be free to enjoy your walking. Luggage allowance is one bag per person of no more than 20kg. Luggage must be left in the reception of your hotel before breakfast (8am) each day, before you move on.
It is essential to attach a bag tag provided to ensure your luggage is delivered to your next accommodation.
*Please note only one bag will be moved each day, additional charges will apply if your bag is heavier than 20kg. Should you require special arrangements for additional luggage transfers, this can be booked ahead of time.
GROUP SIZE
Wandering the World guided groups have a maximum group size of 12 participants. This small group size has many advantages including flexibility to stay in a wider range of accommodation options, dining together of an evening, the opportunity to get to know your travelling companions, and the freedom to walk alone or together.
TRANSFERS/TAXIS
If for any reason you wish to shorten your walking day, there are taxi and sometimes train options in the villages.
On some itineraries, there are times when Wandering the World may arrange a transfer for you or can do so at your request. For example, this might be where small villages do not have accommodation with private facilities, or we want to take you to a special out of the way hotel we know you are going to love. In this case Wandering the World will either arrange a transfer for you or suggest in your trip notes that you will need a taxi at your own expense.
Occasionally transfers are required due to limited accommodation options.  A simple procedure is outlined in your trip notes explaining the details of your private transfer, the designated meeting point and the agreed time.
WEATHER
The weather and climate on our Italian walks varies from region to region, and of course from day to day. Each season has its benefits, with lovely long warm and sunny days in Spring and early Summer, to cooler walking temperatures early Spring and late Autumn. Some sections may be too hot for walking mid-summer, and some more likely to be wet, or even snow at other times. Talk to Wandering the World when making your plans, to discuss your preferences.
Once on your walk, the weather can play an important part on the enjoyment of the journey.  Checking the forecast can assist with your plans.  If you strike warm weather, which you think may be uncomfortable, leaving early to avoid the hottest part of the day can make a difference.
24/7 SUPPORT
Your information pack will include details of local emergency contacts and international contacts.
We have local on the ground support to give you any assistance you may need
We also check in with each hotel at the end of each day to endure your arrival.
GETTING THERE / GETTING HOME
This itinerary begins and ends in Naples.
The closest airport is Naples International Airport or Rome Fiumicino Airport.
There are bus and train options for arriving and departing your walking commencement destination.
Train bookings are recommended.  Please note you can only book two months in advance of the date of travel.
The Naples Alibus Airport Shuttle transports passengers between Naples Capodichino Airport, the Central Train Station and Naples Porta di Massa and Molo Beverello Ports.
From Rome Fiumicino Airport take the Leonardo Express – a Trenitalia train connecting Fiumicino airport with a non-stop service to the main train station in Rome, Termini. It takes approx. 32 minutes and leaves the airport every half-hour, or every 15 minutes during peak hours.
From Rome Termini you can then travel to Napli Centrale or Piazza Garibaldi train station (approx 1.5 hrs).  For more information see www.trenitalia.com and Rome2Rio.
Getting from Naples
Train and Bus Options:
From Napoli Central Train Station jump on the Naples Alibus Airport Shuttle  to get to the airport for your onward flights.
Refer to the links below for more information:
www.omio.com
INSURANCE
Insurance is compulsory for everyone who travels with Wandering the World. The insurance policy must include cover against personal accident, medical expenses, emergency repatriation and personal liability.  Wandering the World recommends insurance coverage for cancellation to be taken at the same time payment is made, as no exception to the cancellation provisions can be made.
BOOKING AND TRAVEL TERMS AND CONDITIONS
Wandering the World's full booking terms and conditions are available upon request and will also accompany your initial invoice for deposit.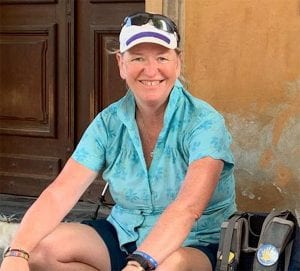 "I cannot get enough of Italy, and each region has offered something special and a little bit different. The Amalfi Coast set in the Mediterranean landscape blew me away!  I spent hours admiring the rugged coast with cottages and villages firmly embedded in the cliffs edge, all spectacular colours with a backdrop of blue sky.  The stunning scenery was matched perfectly with some of the world's best fish straight from the ocean to the plate, the  "scialatielli ai frutti di mare", a dish made with seafood and the fresh pasta typical of the Amalfi Coast calls me back over and over again." Glenyce, Founder of Wandering the World.